Perfecting Sauces
At Blenders, we create world class sauces to put a little happiness into people's lives every day. We pour all our expertise into delivering the perfect fit for customer's needs. You could say, we've got you covered, and we do all this because there is nothing more important to us than the joy and satisfied smile we know delivering great food creates.
A Family Business and an Experienced Team That Cares
In 1989, the Simpson family founded Blenders and have been perfecting sauces for over 30 years. Today, the second generation, Harry and James, lead a dedicated and experienced team. Many of our team have been with us for over 30 years and we have team members of the same family spanning many generations.
Our team drives to be operationally excellent through our principles below: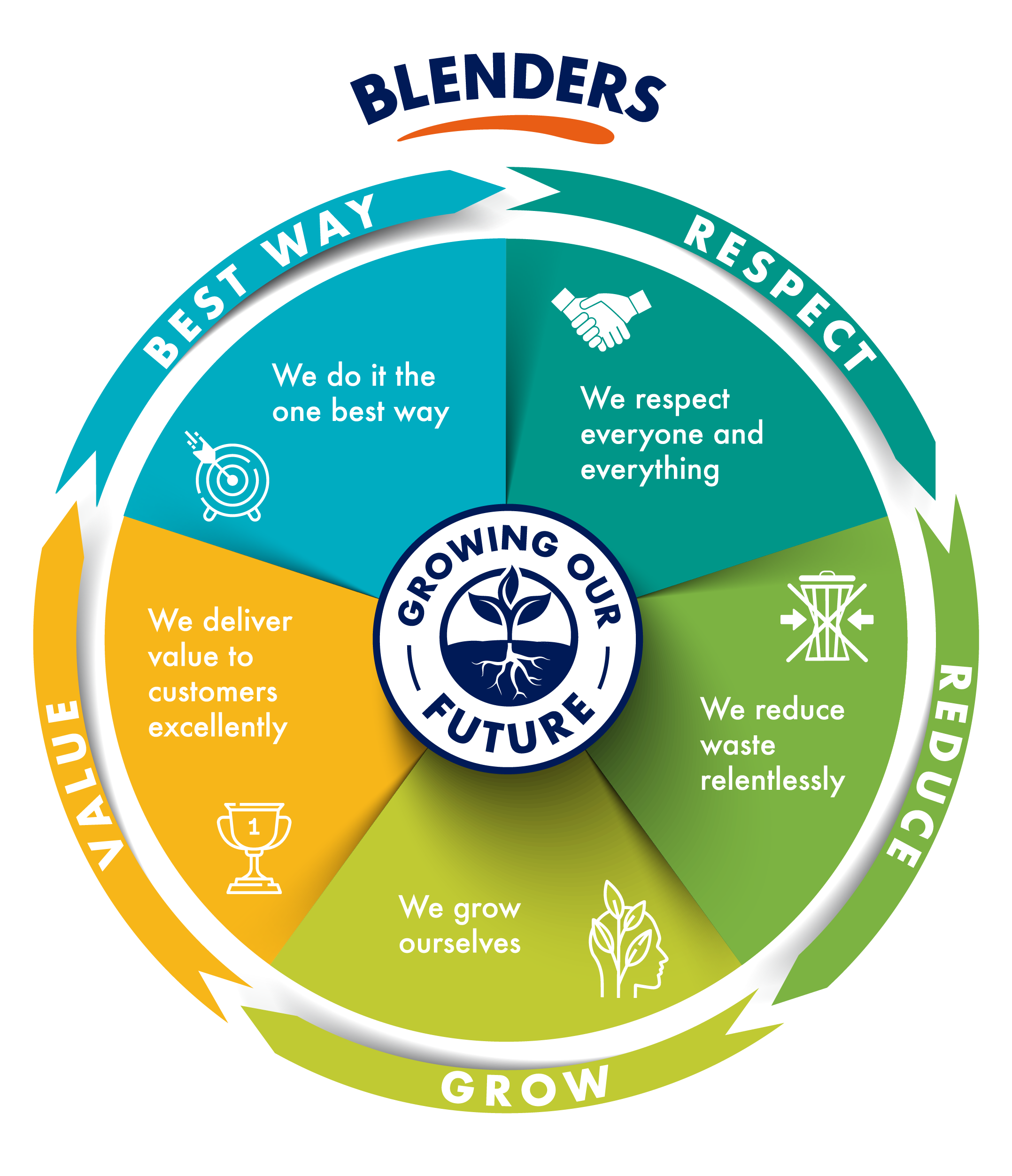 A Brand for Foodservice
Blenders brand has been perfected for food service. Product by product we aim to help chefs and caterers design, cook, heat and hold great food for great menus in professional kitchens.
A Partner for Retailers and Producers
Perfecting sauces for Irish, UK and European groups is part of what we do too. From Italian to international cooking sauces, mayonnaises, ketchups, dressings, relishes, and dry sauces. We manufacture for premium and mid-tier retailer brands as well as international brands.
A Facility for Quality and Innovation
At our new cutting-edge facility in Tallaght, we have invested to deliver faster, better innovation and consistent quality on which you can rely.
The Environment
Our priority has always been to protect and preserve the environment. We do this by minimising waste, using the latest technology to minimise energy consumption and only using electricity from renewable sources. We have recently attained gold member status for Bord Bia's Origin Green programme.