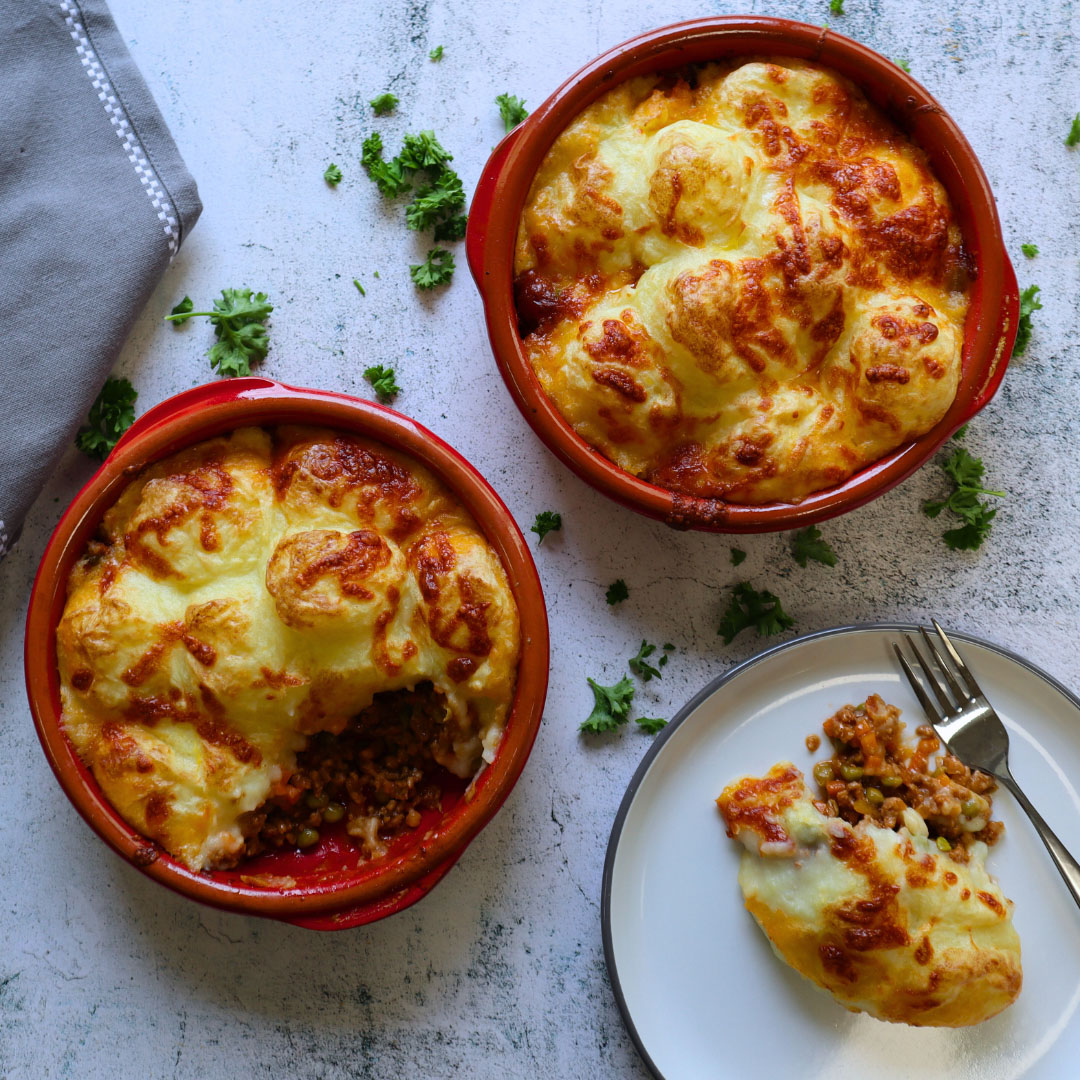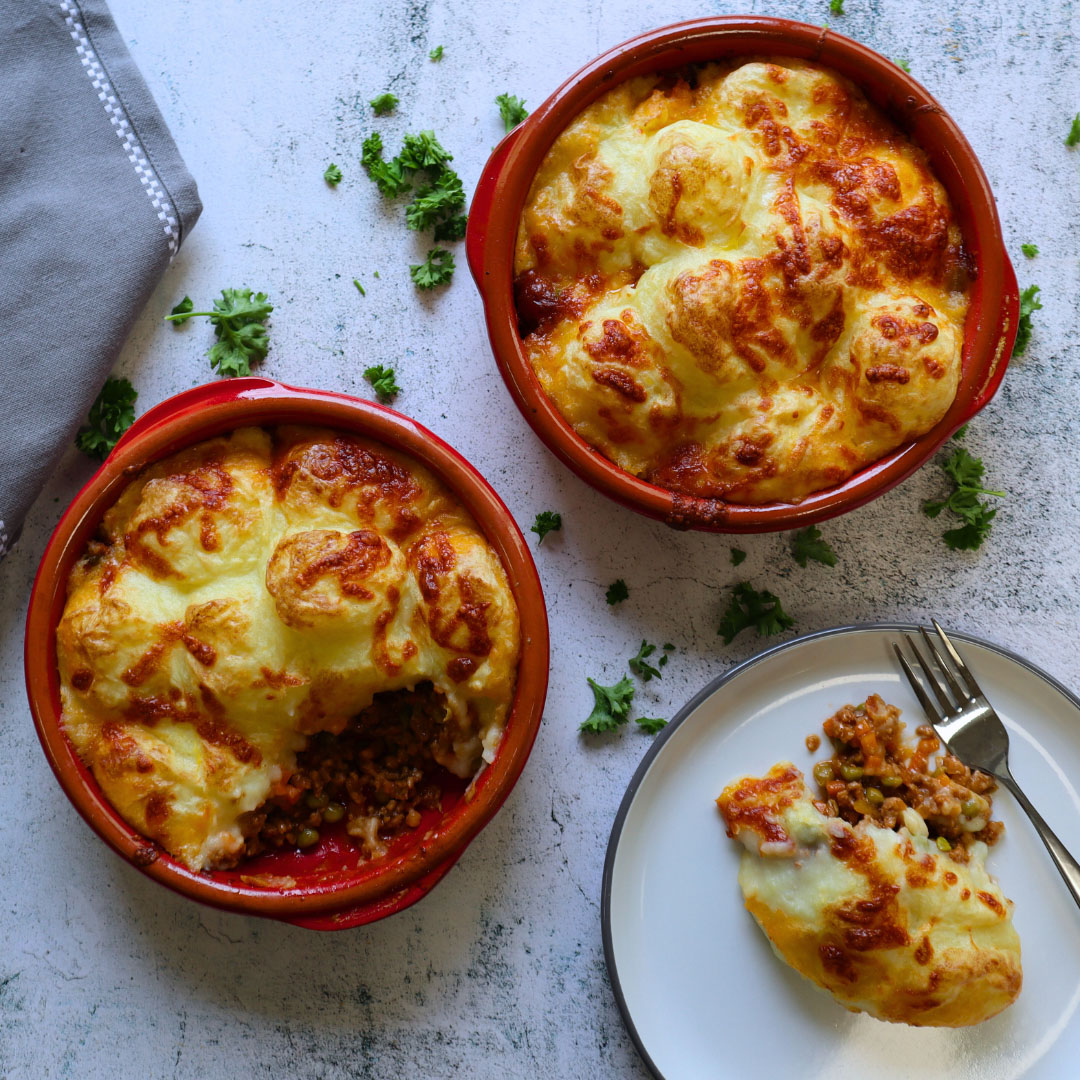 Cottage Pie
This Cottage Pie recipe is the ultimate comfort food, smothered in Roast Gravy with a hint of Ketchup for that extra tomato kick.
---
Allergens
Contains Gluten, Eggs, Milk, Celery
---
Ingredients
700g minced beef or lamb
1 onion, finely chopped
2 cloves garlic, minced
2 carrots, diced
2 celery stalks, diced
100g Blenders Ketchup
2tbsp all-purpose flour
250ml Blenders Beef Bouillon
1 cup frozen peas
1tsp Worcestershire Sauce
Salt and pepper, to taste
Olive oil for cooking
For the Mashed Potato Topping:
900g rooster potatoes, peeled and cut into chunks
4 tablespoons butter
120ml  milk
Salt and pepper, to taste
Method
Step 1
Place the peeled and diced potatoes in a large pot of salted water. Bring the water to a boil and cook the potatoes until they are tender, about 15-20 minutes. Drain the potatoes. Mash the cooked potatoes with a potato masher or use a potato ricer for a smoother consistency. Add the butter and milk, then continue mashing until the potatoes are creamy and smooth. Season with salt and pepper to taste. Set aside.
Step 2
Preheat your oven to 190°C. In a large saucepan, heat some olive oil over medium heat. Add the chopped onions and cook until they become translucent, about 3-4 minutes. Add the minced garlic, diced carrots, and diced celery to the pan. Cook for an additional 5 minutes until the vegetables start to soften. Add the minced beef to the pan and cook, breaking it up with a spatula, until it's browned and cooked through.
Step 3
Stir in the tomato paste and flour and cook for another 2-3 minutes to remove the raw flour taste. Pour in the beef stock and Worcestershire sauce, stirring well to combine. Simmer for about 10-15 minutes until the mixture thickens. If it gets too thick, you can add a bit more stock. Stir in the frozen peas and cook for an additional 2-3 minutes. Season the meat mixture with salt and pepper to taste.
Step 3
Transfer the meat filling to a baking dish. Spread the mashed potatoes evenly over the meat filling in the baking dish. You can use a fork to create a textured top for the cottage pie. Place the dish in the preheated oven and bake for about 25-30 minutes, or until the top is golden brown and the filling is bubbling. Allow the cottage pie to cool for a few minutes before serving.
Best served hot!
---
Recipes that may interest you