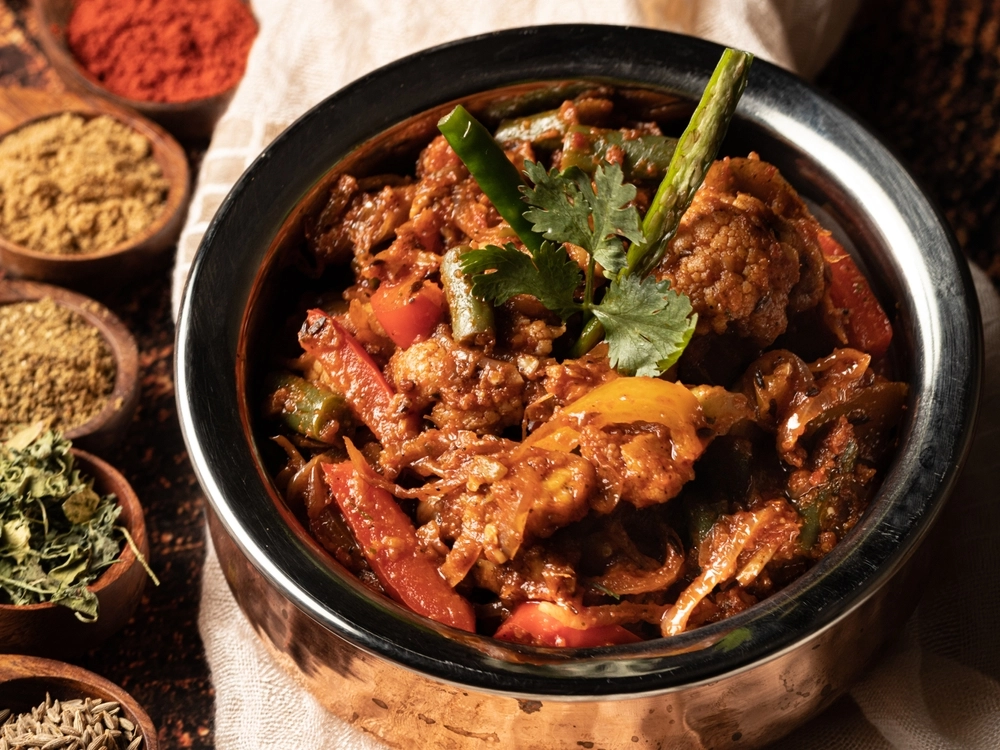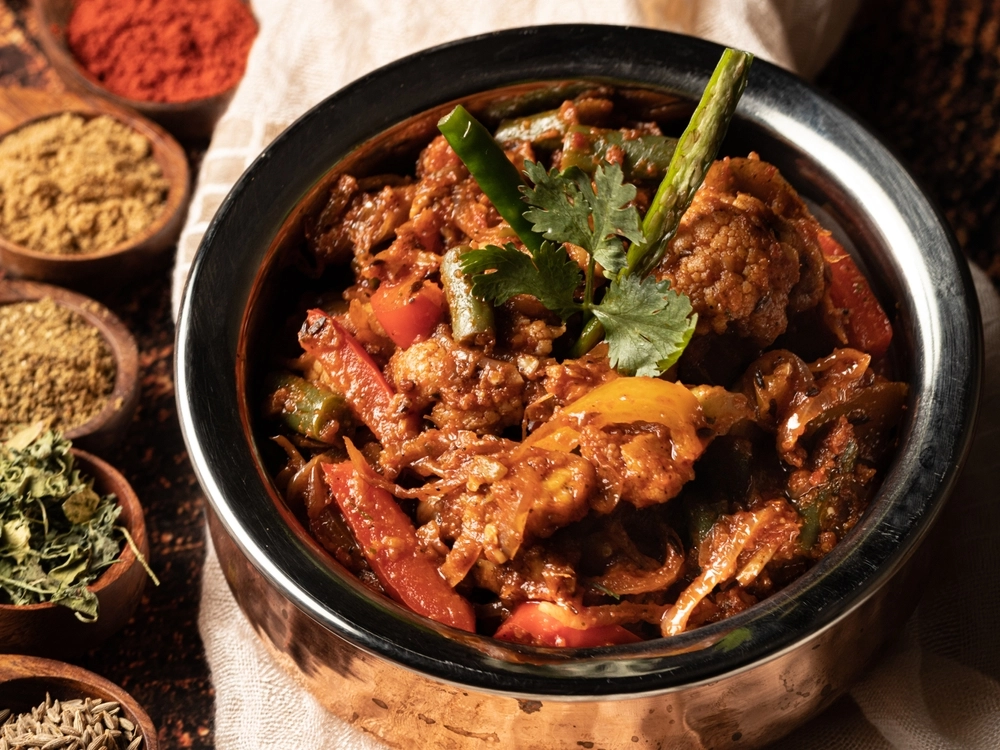 Lamb Jalfrezi with Cauliflower Rice
 Succulent lamb pieces slow cooked in Jalfrezi sauce and served with cauliflower rice.
---
Ingredients
600g lamb leg meat, diced
2 green peppers, chopped
2 red peppers, chopped
1 onion, chopped
400g Blenders Jalfrezi Sauce
oil for frying
For the Cauliflower Rice:
1 large cauliflower
1 lemon
4 spring onions, chopped
1 green pepper, finely chopped
Method
Step 1
Pre heat the oven to 180°C.
Step 2
In a medium saucepan heat some oil and gently sauté the onion and mixed peppers for 3 to 4 minutes. Add the diced lamb and cook for a further 5 minutes until the meat has browned.
Step 3
Add the Jalfrezi sauce and stir well. Transfer the contents of the pot to an ovenproof dish and cover with tinfoil. Place in the oven for about 1.5 hours.
Step 4
To make the cauliflower rice; remove the outer leaves of the cauliflower and cut into small florets. Using a food processor, blend the cauliflower pieces until the same consistency as rice.
Step 5
Heat a pot with some oil, add the spring onion and green pepper. Cook for 3 minutes.
Step 6
Add the cauliflower, season and continue to cook for 4 minutes.  Finish the rice with a squeeze of lemon.
To serve
Serve the lamb and rice side by side on one large plate or in individual pots.
---
Recipes that may interest you