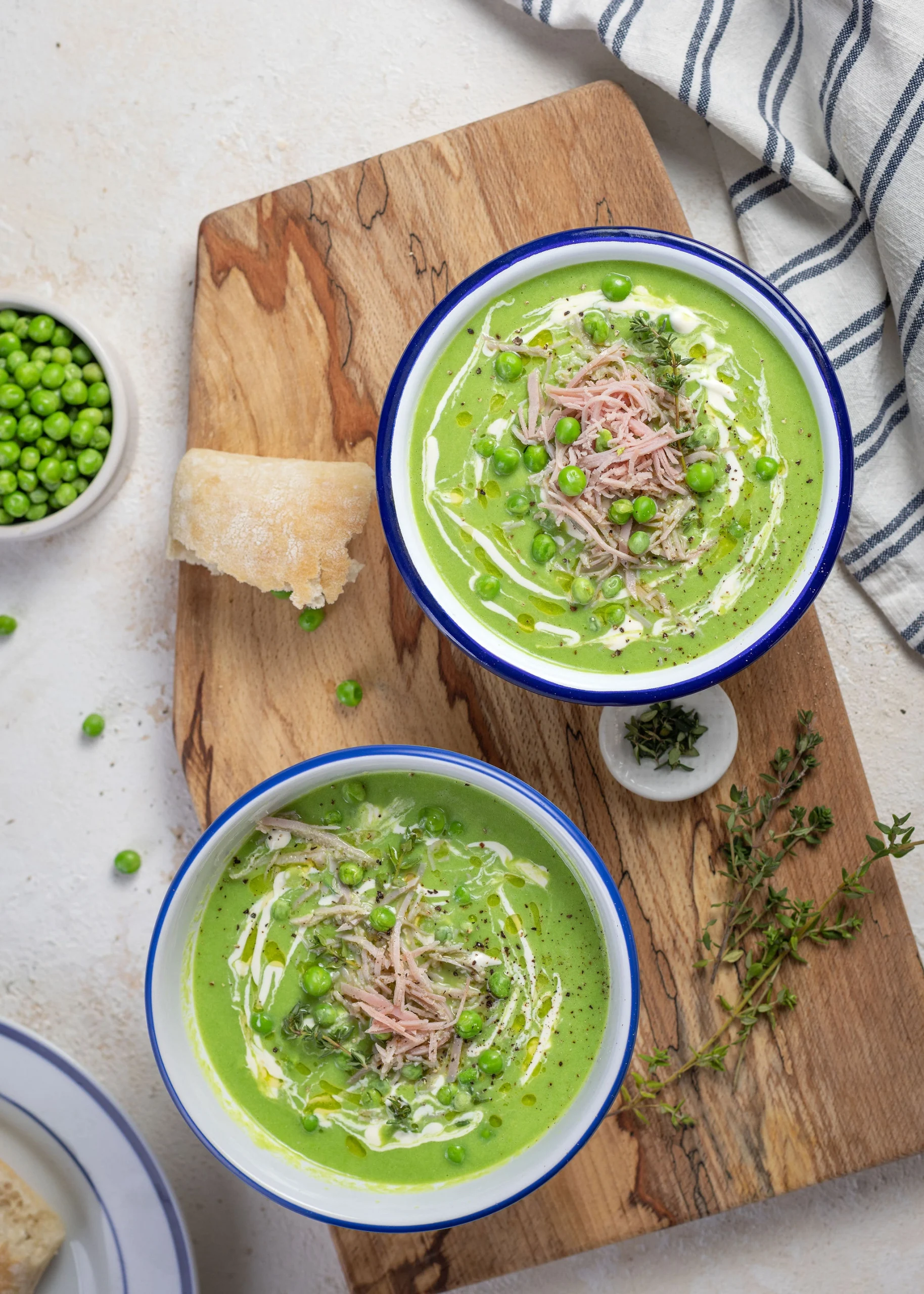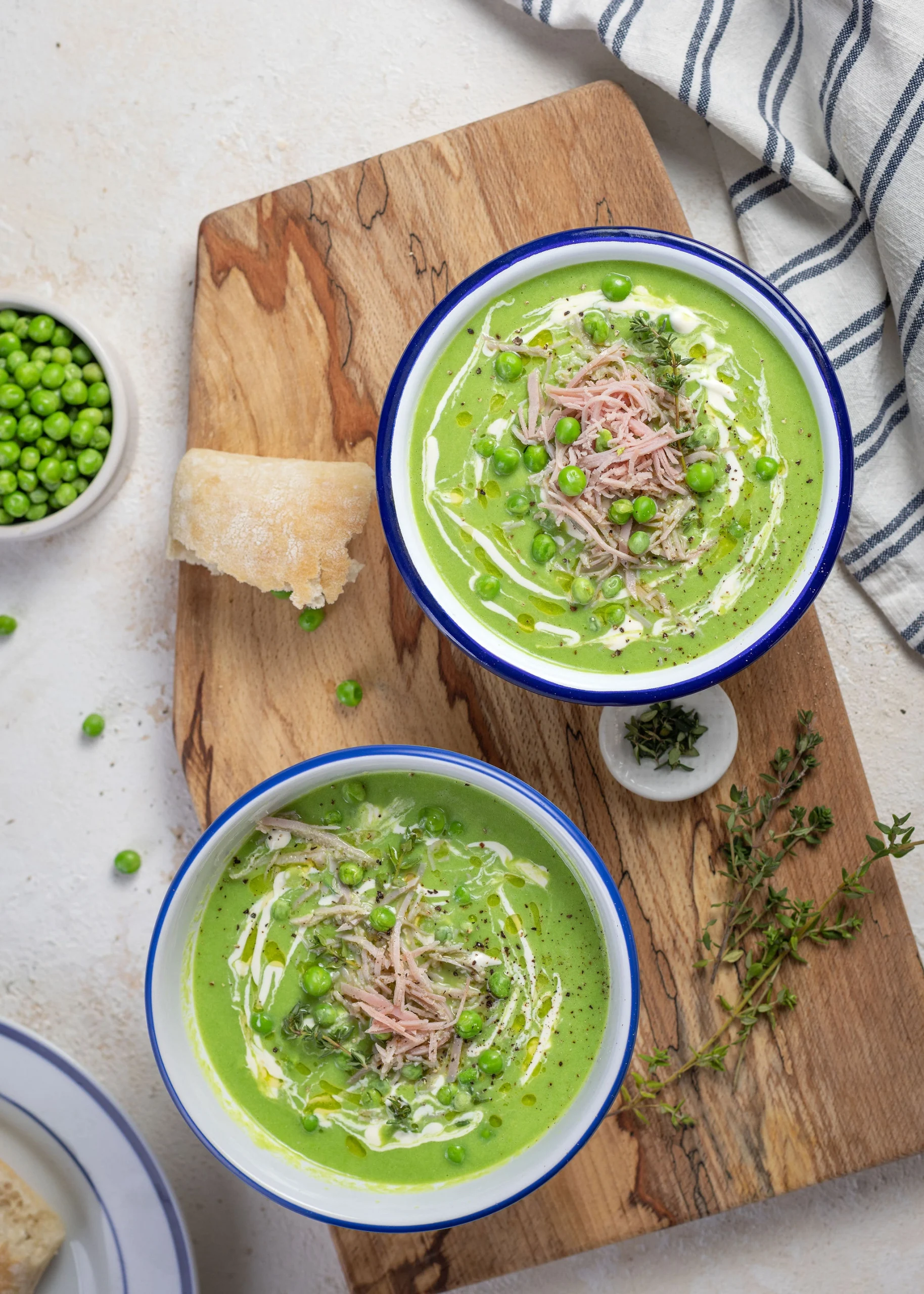 Pea and Ham Hock Soup
Vibrant garden pea and ham hock soup with a rich vegetable bouillon base.
---
Allergens
---
Ingredients
400g frozen garden baby peas
2 tablespoons olive oil
1 onion, diced
2 cloves of garlic, chopped
600ml Blenders Vegetable Bouillon
100ml double cream
100g shredded ham hock
Salt and pepper
Method
Step 1
In a large saucepan over a medium heat soften the onion and garlic for 6-8 minutes.
Step 2
Add the frozen peas, stock and half the ham hock. Bring to the boil and simmer for 2 minutes.
Step 3
Add the cream and using an immersion blender, blend until smooth.
Step 4
Check for seasoning and serve with the remaining ham garnishing the soup and a drizzle of cream.
---