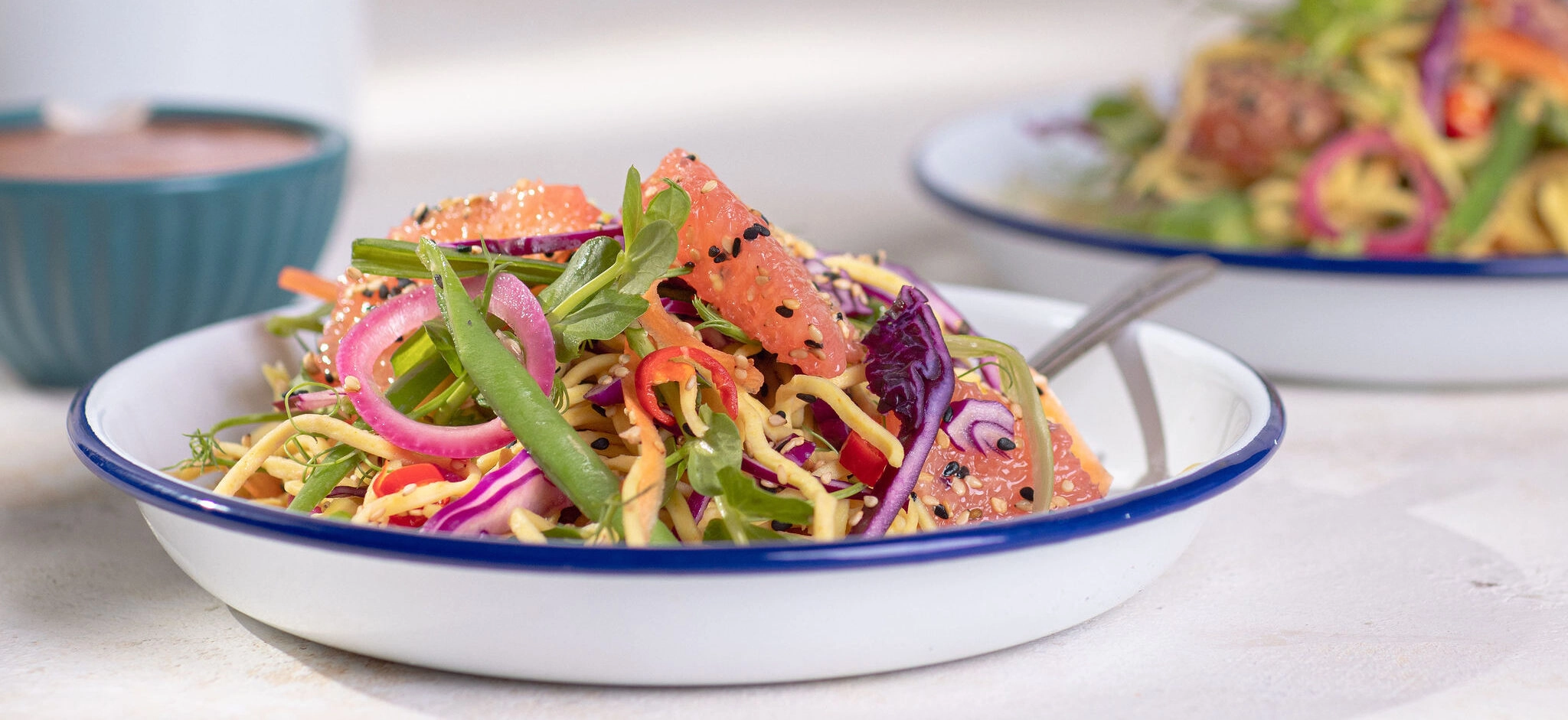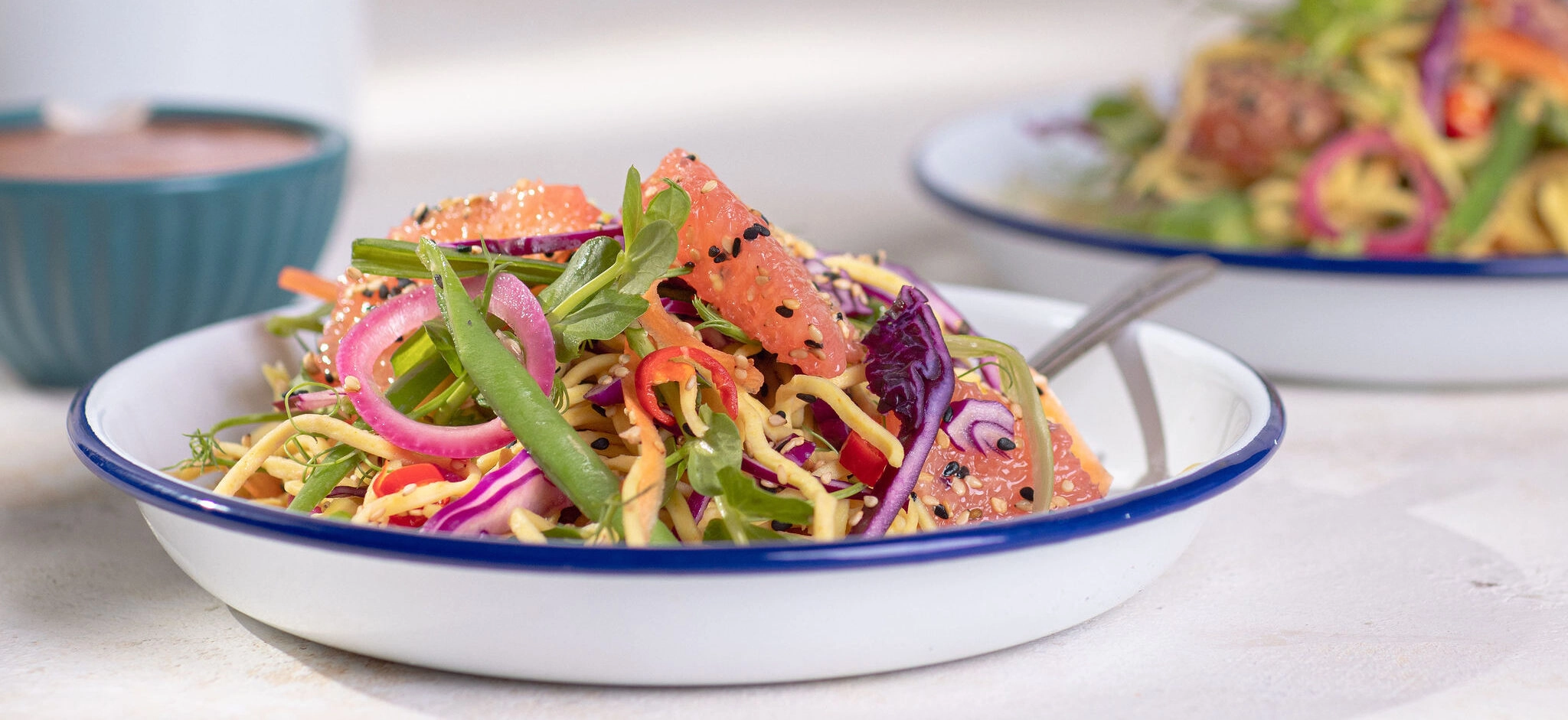 Soy & Ginger Noodle Salad
An Asian inspired soy & ginger noodle salad with a sweet grapefruit kick.
---
Allergens
Contains Gluten, Eggs, Soyabeans, Sesame
---
Ingredients
200g egg noodles, cooked
100g French green beans, sliced
¼ head of red cabbage, finely sliced
1 pink grapefruit, finely sliced
40g mixed salad leaves
2tsp toasted sesame seeds
160g Blenders Soy & Ginger Dressing
1 red chilli, sliced
Method
Step 1
Boil some water in a pot, add a little salt and cook noodles as per pack instructions. When cooked strain and allow to cool.
Step 2
Slice the beans, red cabbage and pink grapefruit.
To plate
Start with the mixed leaves, followed by the noodles.  Top with beans, cabbage and grapefruit on top.
Drizzle with soy & ginger dressing and finish off with the toasted sesame seeds and the sliced chillis. Serve chilled.
---