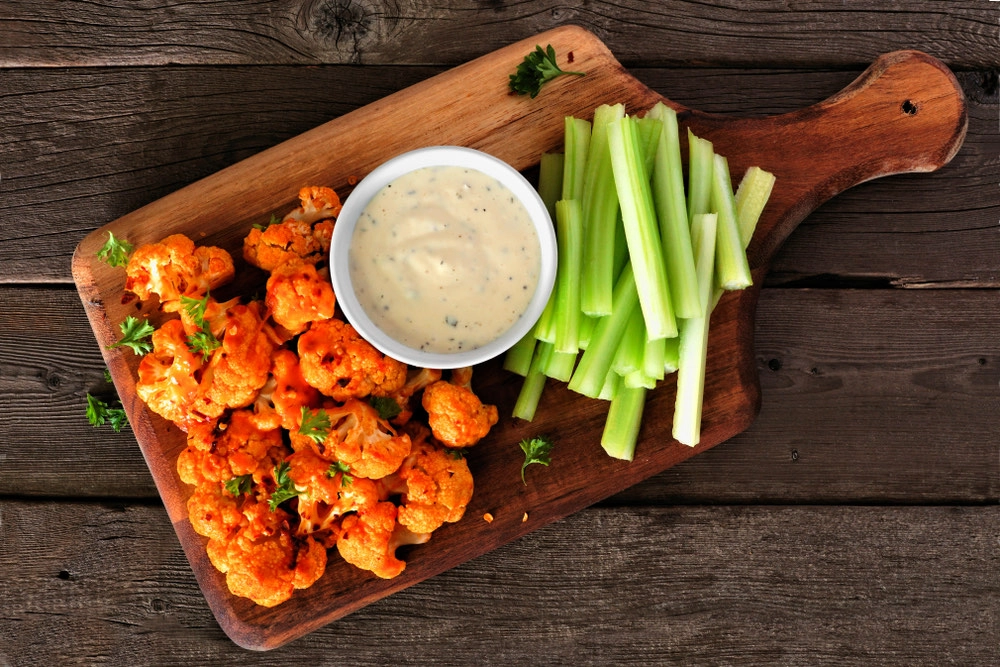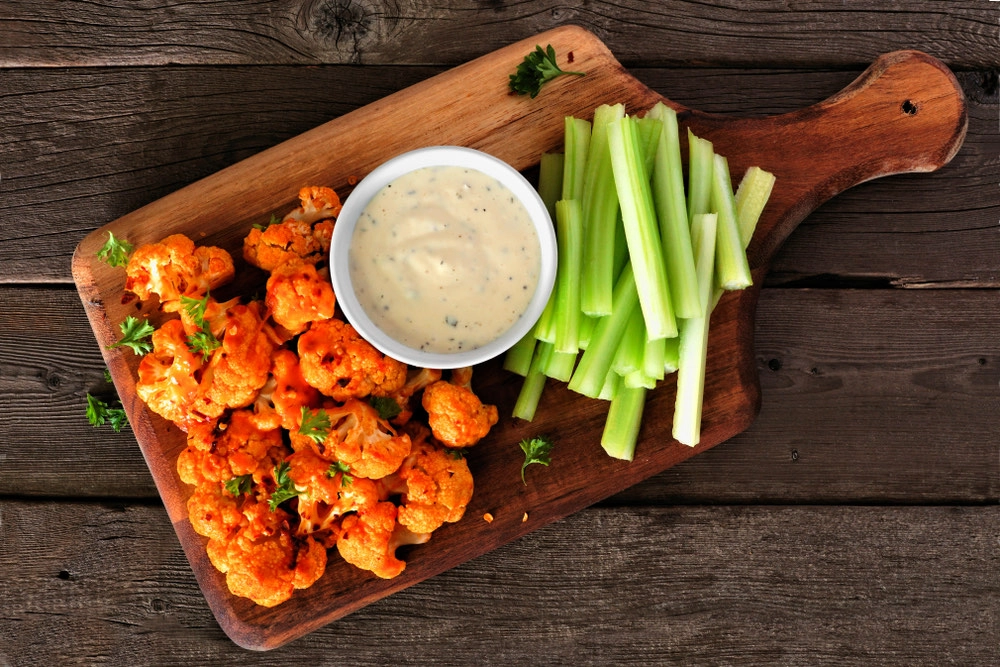 Cauliflower Wings with Sriracha Mayo Dip
These Sriracha Cauliflower wings are a spicy, tasty vegan alternative
---
Allergens
Contains Gluten, Soyabeans, Mustard
---
Ingredients
2 medium cauliflower, cut into florets
½ tsp of chilli powder
½ tsp of ground cumin
½ tsp of garlic salt
¼ tsp cayenne pepper
250g flour
25g cornflour
200mls soya milk
Oil for frying
40g Blenders Sriracha Sauce
180g Blenders Vegan Mayo
Method
Step 1:
Cut the cauliflower into bite sized florets. Blanch the florets for 2 mins. Strain and place into iced water to prevent
any further cooking. Drain and pat dry.
Step 2:
In a bowl combine flour, cornflour, chilli powder, ground cumin, garlic salt and cayenne pepper. In a separate bowl combine the soya milk and 20g of Sriracha sauce.
Step 3:
Place the cauliflower florets into the sriracha milk and marinate for about 30 mins.
Step 4:
Drain the cauliflower.  Dip the cauliflower into the seasoned flour and coat well. Drop the florets into a fryer for 3 to 4 mins until golden brown.
Step 5:
Combine the Vegan Mayo with the remaining Sriracha and serve as a dip on the side.
---
Recipes that may interest you