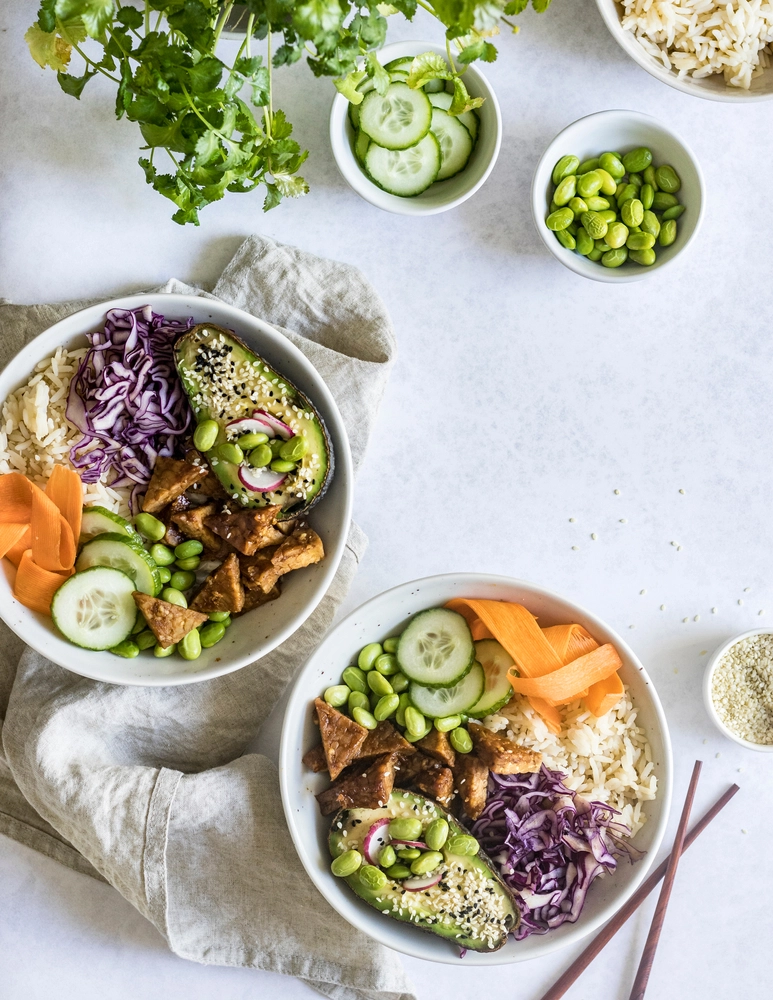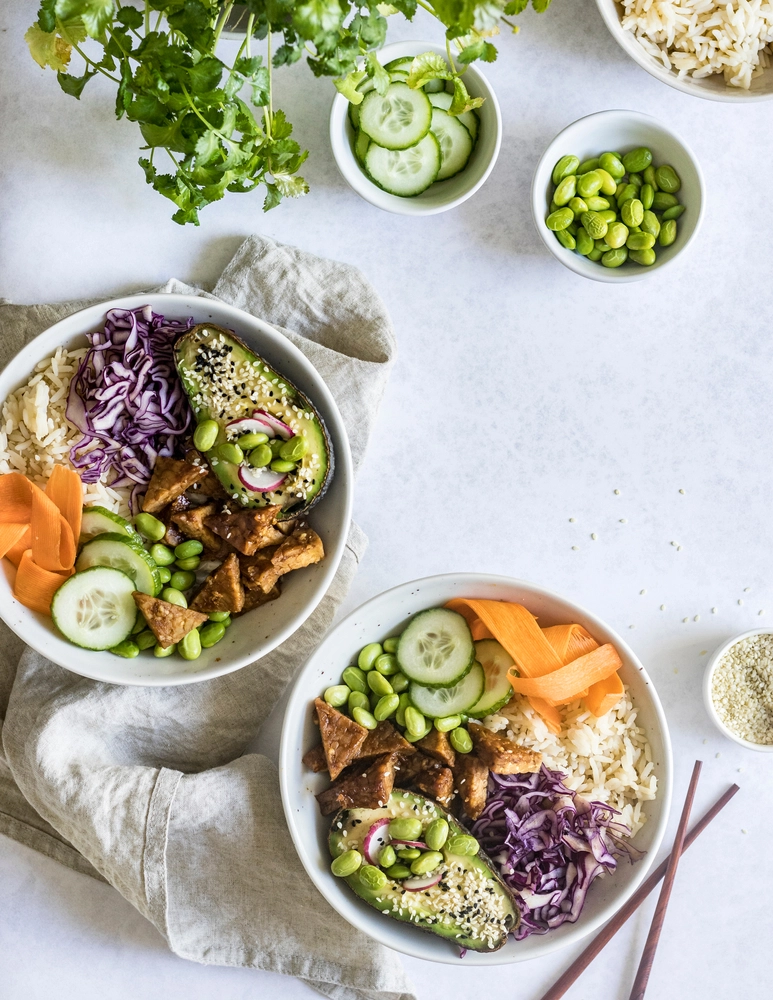 Korean BBQ Tempeh Buddha Bowl
A tasty vegan option with on trend Korean flavours.
---
Allergens
Contains Gluten, Soyabeans, Sesame
---
Ingredients
280g brown rice
20ml light soya sauce
2 avocados, peeled & sliced
100g kimchi
40g pickled radish
200g tempeh
280g red cabbage, sliced
120g baby spinach
120g Blenders Korean BBQ
2 carrots peeled and thinly sliced
1 cucumber thinly sliced
10g fresh coriander, chopped
Method
Step 1
Combine soy sauce and 60g of Korean BBQ.  Slice the tempeh into large bite size chunks and marinade the tempeh for 20-60 mins.
Step 2
Cook the brown rice according to pack instructions.
Step 3
To cook the tempeh, place in a hot pan for 4 mins until lightly brown.
Step 4
Add the remaining Korean BBQ sauce and reduce to a low heat for 3 mins.
To serve
Start with a layer of baby spinach in a bowl, top with rice. Arrange the tempeh, sliced red cabbage, kimchi, pickled radish, avocado, carrot, and cucumber. Sprinkle with chopped coriander and serve.
---
Recipes that may interest you