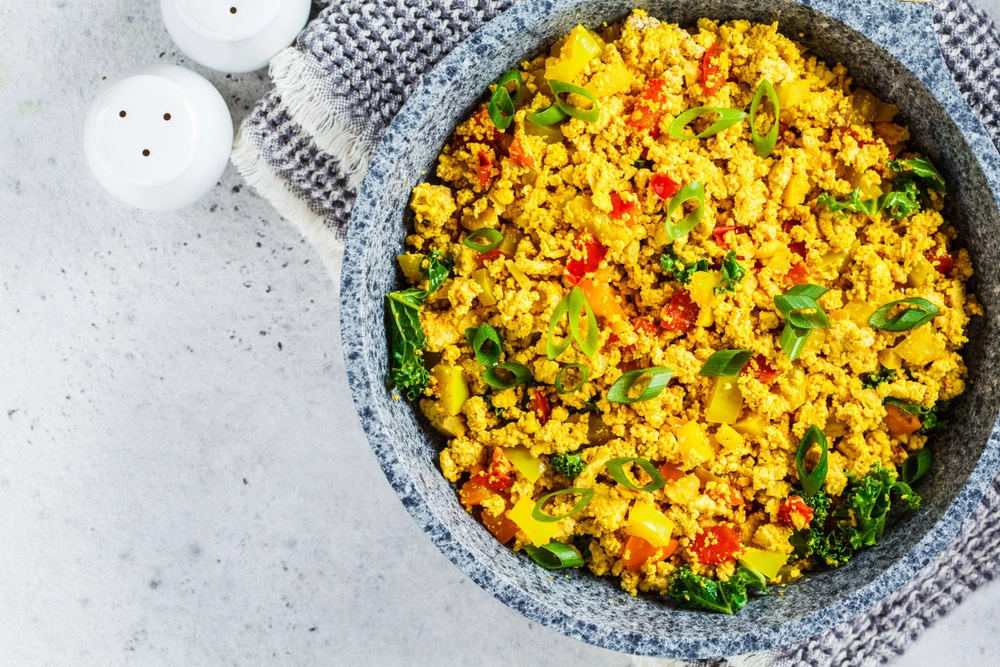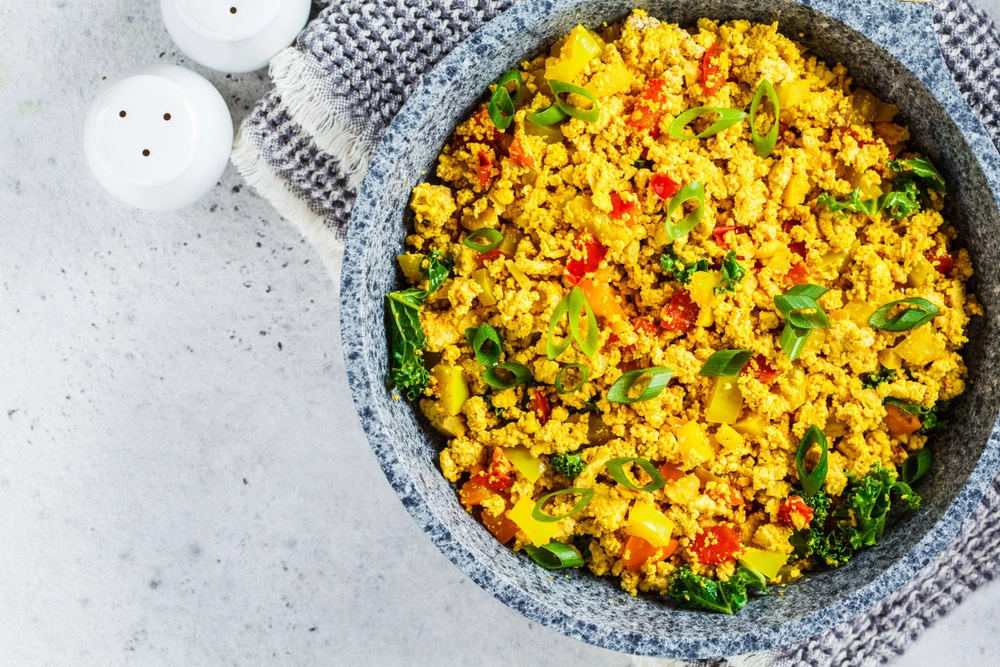 Spicy Scrambled Tofu Breakfast Bap
A hearty vegan breakfast bap that is filled with all of the breakfast essentials.
---
Allergens
Contains Gluten, Soyabeans, Mustard, Sesame
---
Ingredients
400g firm tofu, pressed and drained
60g Blenders Sriracha
15g tahini
20ml full fat oat milk
20g vegan butter
4 vegan baps
2 tomatoes, sliced
8 slices of vegan bacon
8 vegan sausages
60g Blenders Sweet Tomato Relish
Method
Step 1
Cook sausages and bacon according to pack instructions and keep warm.
Step 2
Using a fork, break up the drained tofu in a bowl.
Step 3
Combine the Sriracha, tahini and oat milk in a bowl.
Step 4
Heat a frying pan, add the vegan butter and gently heat the tofu, ensuring the sides pick up colour.
Step 5
Add the sriracha mixture and combine with the tofu for 2 minutes until it reaches the desired consistency.
Step 6
Slice the baps in half and place in the toaster.
To assemble
On the bottom half of the bap, add 2 slices of bacon and 2 sausages.  Spoon on a portion of the scrambled tofu and top with a slice of tomato. Spread the sweet tomato relish on the top half of the bun and serve.
---
Recipes that may interest you