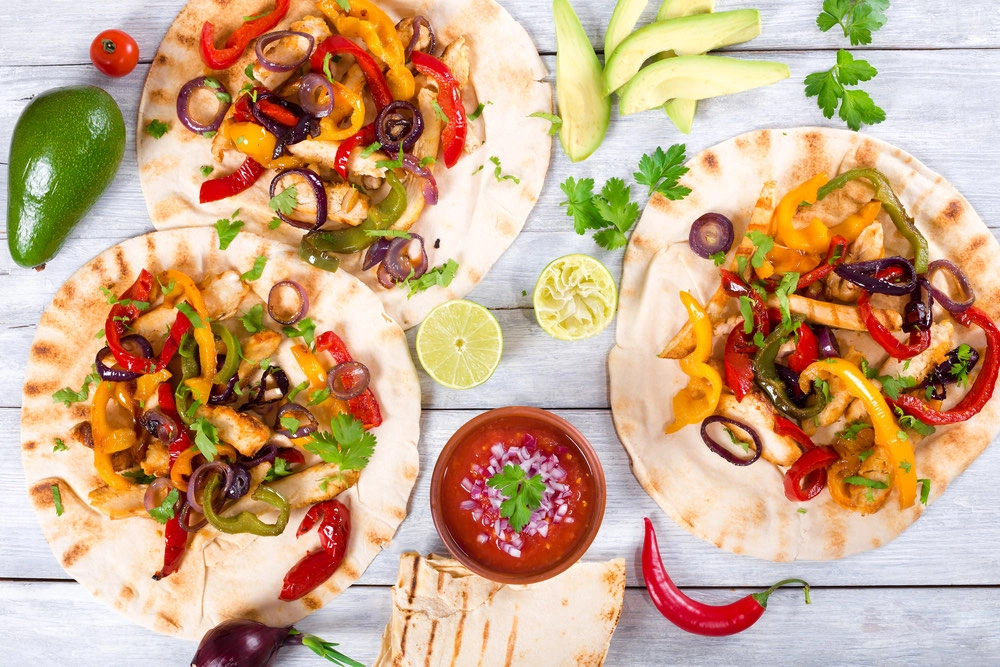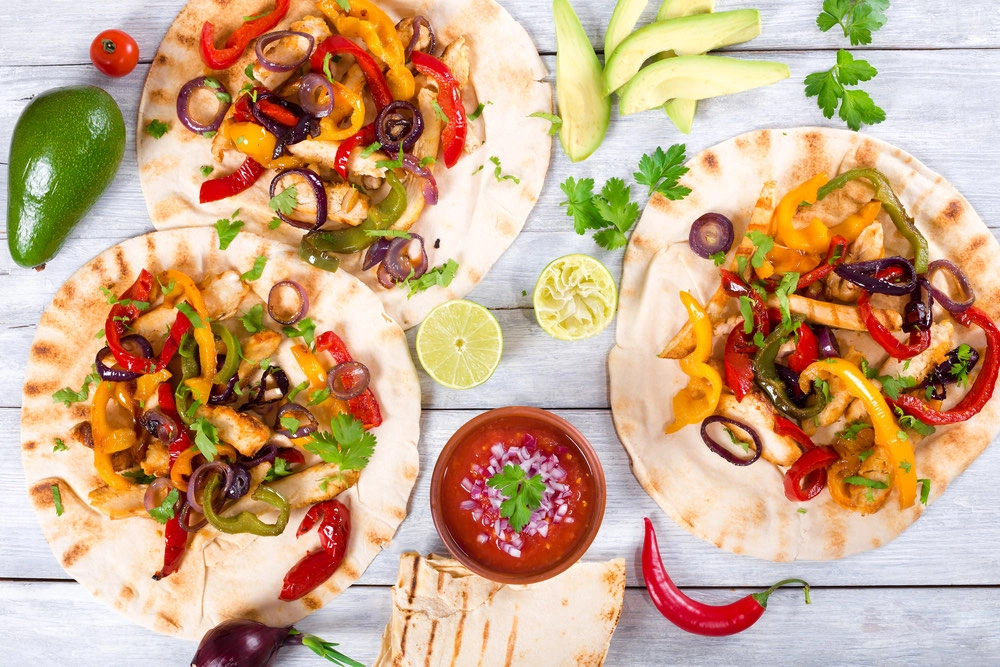 Marinated Chicken Fajita
Sliced Chicken Fillet with Mexican Spice Served in a Corn Tortilla with Blenders Fajita Sauce and Sour Cream.
---
Allergens
---
Ingredients
8 corn tortillas
2 chicken breasts, finely sliced
1 red onion, finely sliced
1 red pepper, finely sliced
1 red chilli, finely chopped
1 tbsp ground coriander
1 tsp ground cumin
2 cloves of garlic, crushed
Juice of 1 lime
4 tbsp rapeseed oil
20g Jalapenos, chopped (optional)
240g Blenders Fajita Sauce
120g Blenders Salsa Sauce
100g sour cream
Method
Step 1
Mix the spices, garlic, rapeseed oil and lime juice in a large bowl. Season with salt and pepper.
Step 2
Add the chicken and allow the spices to infuse for about an hour.
Step 3
Heat a frying pan or skillet until very hot. Pan-fry the chicken and chopped vegetables for 5 minutes moving constantly. Add the Fajita sauce and continue to cook for a further 3 minutes until piping hot.
Step 4
Warm the tortillas in an oven for 5 minutes.
Step 5
Serve the chicken on the tortillas with some sour cream and salsa on the side and chopped jalapenos for extra spice!
---
Recipes that may interest you