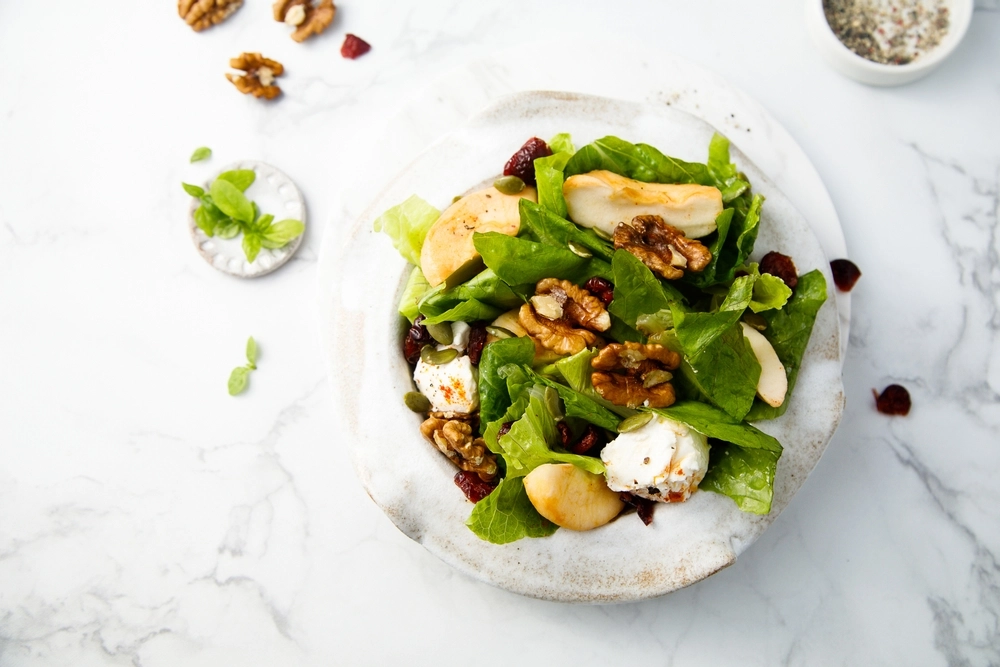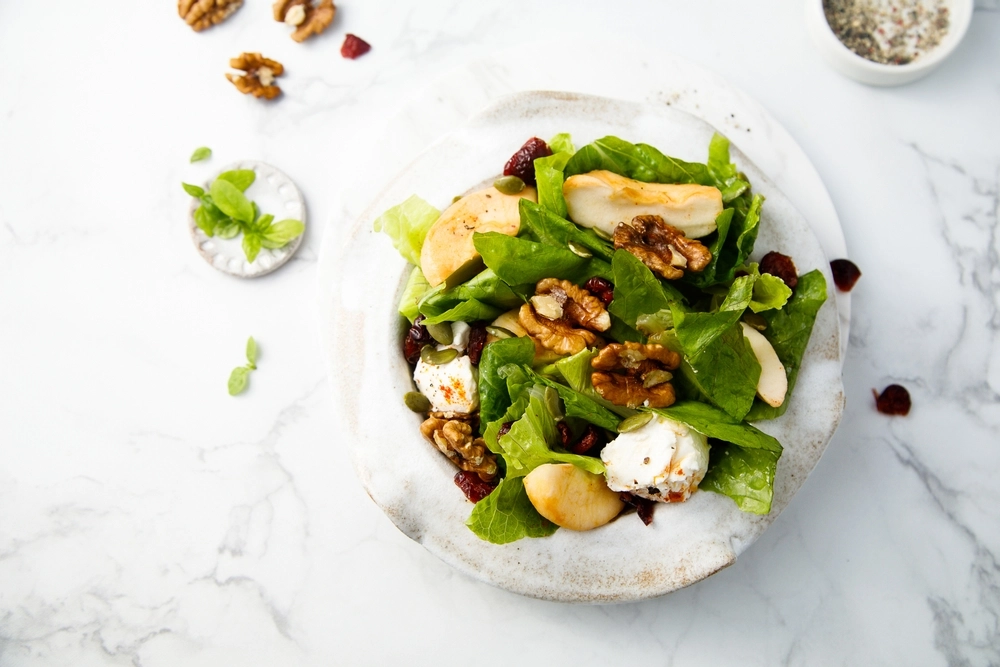 Watercress, Comice Pear & Goats Cheese Salad
Slices of pear and goats cheese with heirloom tomatoes served with watercress and a Classic Dressing
---
Allergens
Contains Milk, Nuts, Mustard
---
Ingredients
160g Goats Cheese
4 comice pears
200g watercress
Juice of ½ a lemon
12 mixed heirloom tomatoes
60g Blenders Classic Dressing
Black Pepper
Walnuts to garnish
Method
Step 1
Prepare the watercress rinsing in cold water and drain. Arrange the watercress in 4 salad bowls.
Step 2
Cut the pears in half, remove the core and slice into bitesize pieces. Place in a bowl and add the lemon juice.
Step 3
Slice the goats cheese and cut the tomatoes in half. Arrange the tomatoes, pears, and goats cheese on top of the watercress and season with black pepper.
Step 4
Finally, drizzle the salad with the classic dressing, garnish with walnuts and serve.
---
Recipes that may interest you