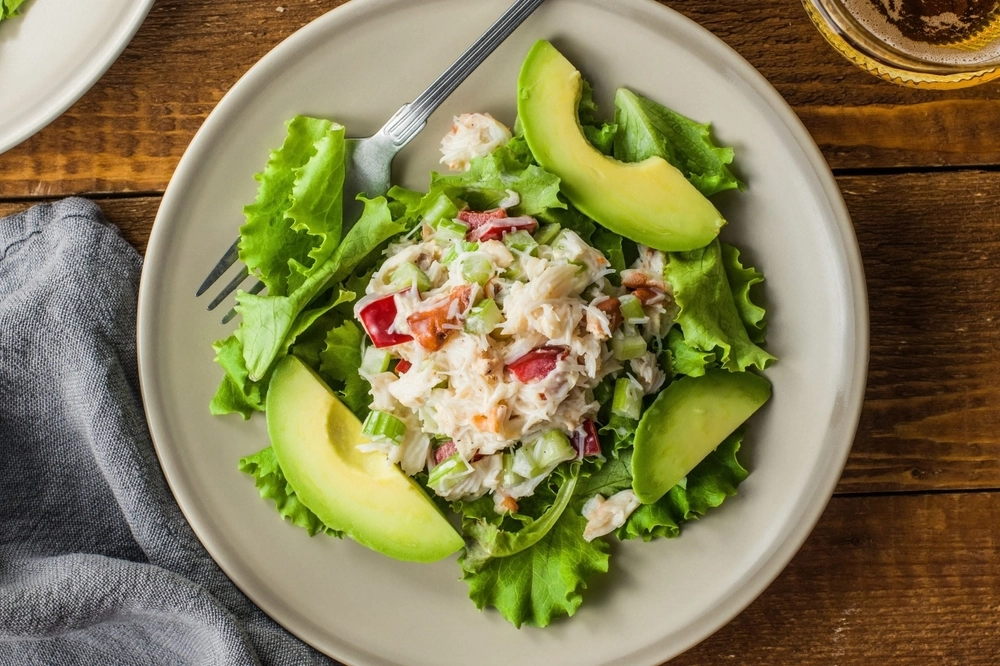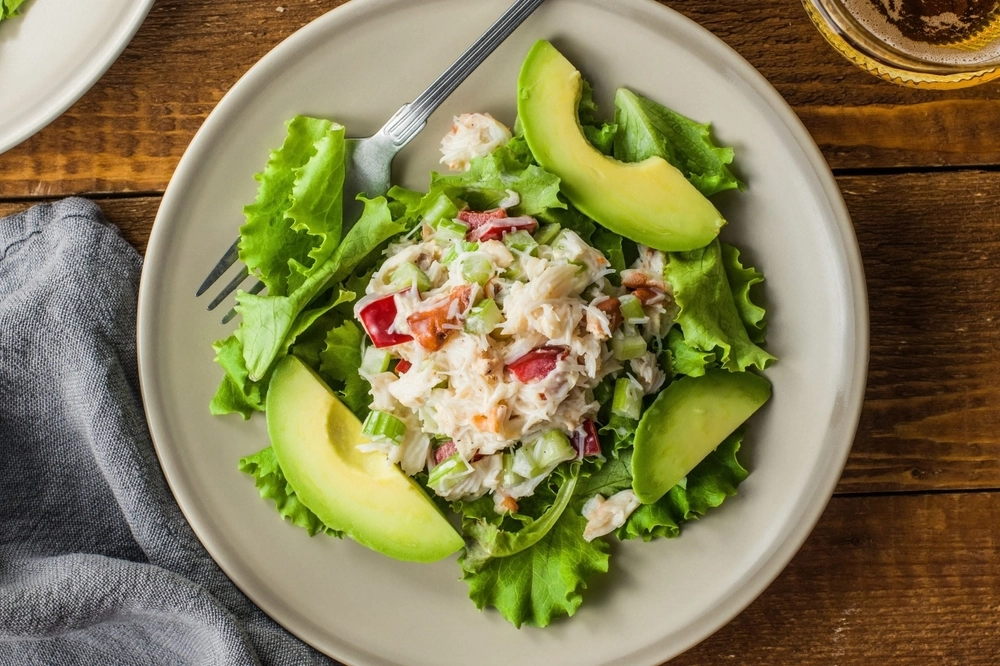 Crab, Avocado & Anchovy Caesar Salad
Perfect salad for summer days by the coast!
---
Allergens
Contains Gluten, Shellfish, Eggs, Fish, Milk, Mustard
---
Ingredients
4 small heads of baby romaine lettuce
20g Anchovy fillets, drained
100g fresh crabmeat
2 avocados, halved & sliced
20g croutons made with sourdough bread
160g Blenders Caesar Dressing
40g Parmesan shavings
10g chives, chopped
Method
Step 1
Cut some day-old sourdough into small pieces and fry in extra virgin olive oil for about 3 mins until golden brown.
Step 2
Remove from the heat and set aside on kitchen paper to remove any excess oil.
Step 3
In a bowl, place the baby romaine leaves and coat with Caesar Dressing.
Step 4
For individual portions, arrange the leaves on a plate, add the croutons, parmesan shavings, and slices of avocado. Spoon on the fresh crabmeat, top with anchovies and the chopped chives.
---
Recipes that may interest you