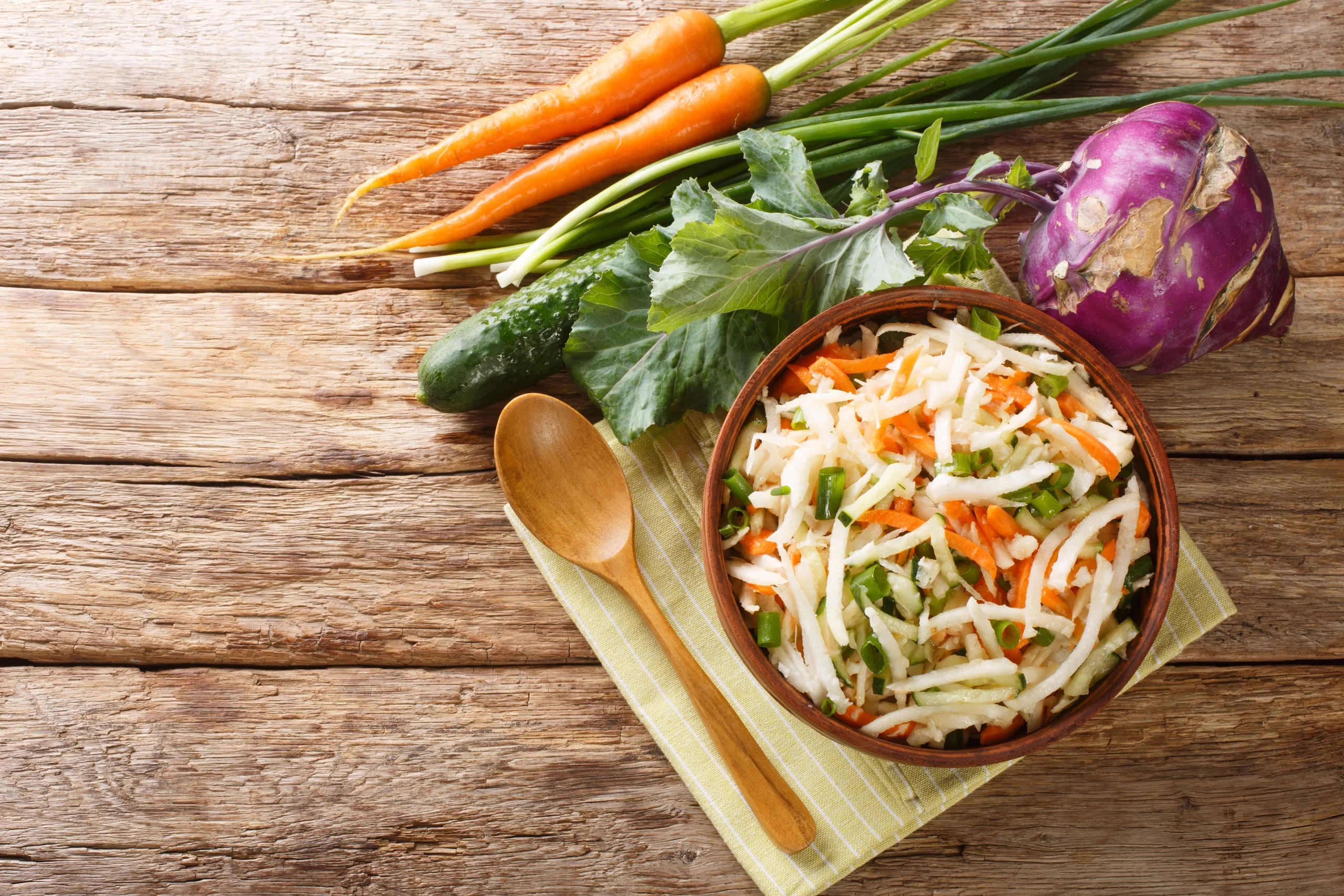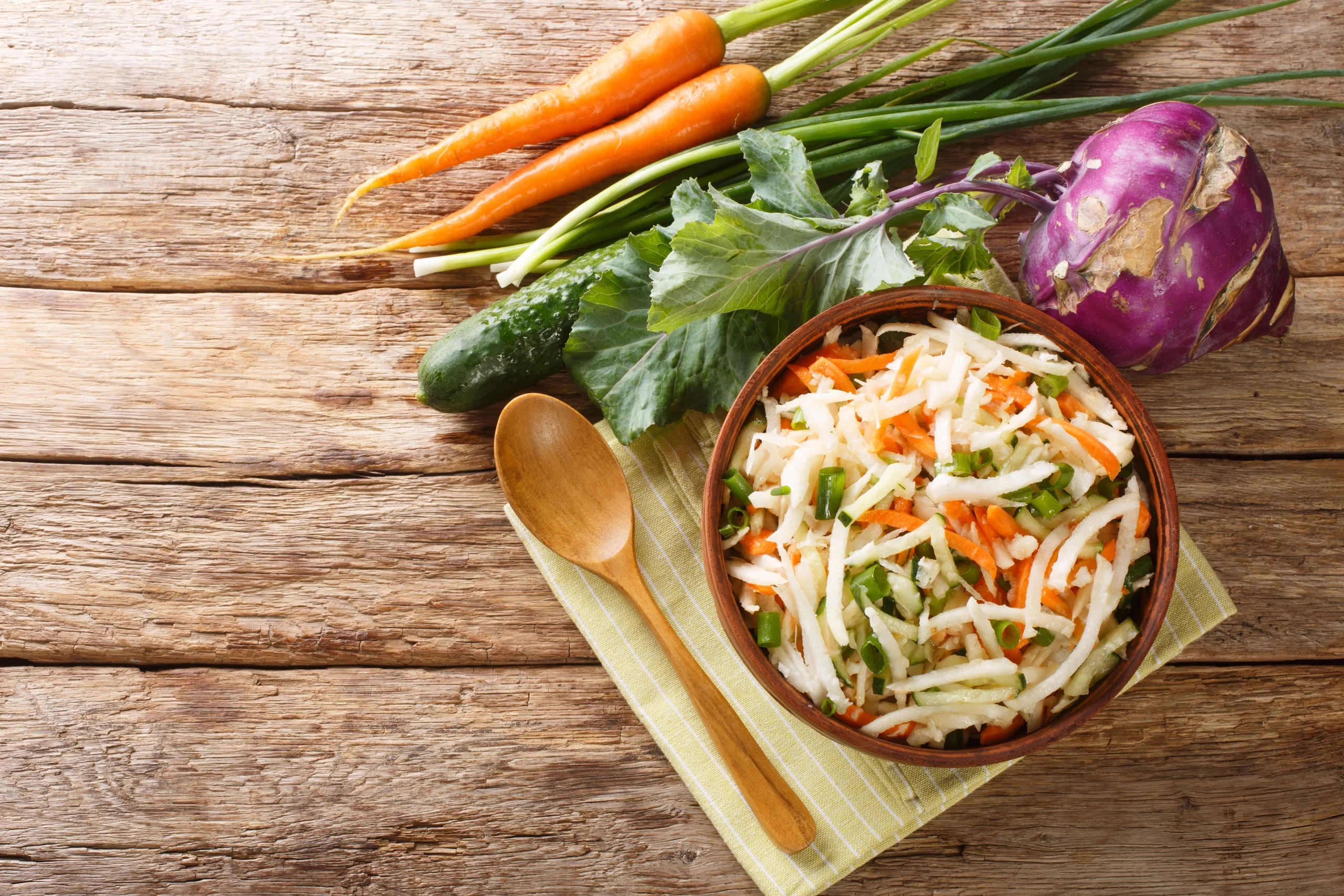 Kohlrabi and Carrot Slaw with Caesar Dressing
Creamy Caesar dressing adds a garlicy kick to this crunchy slaw, making it the perfect small bite or side dish.
---
Allergens
Contains Eggs, Milk, Mustard
---
Ingredients
1 large Head of Kohlrabi
½ head of red cabbage
2 carrots
1 red onion
120g Blenders Caesar Dressing
10g chopped parsley
Method
Step 1
Finley slice the Kohlrabi, red cabbage and red onion, and place in a bowl.
Step 2
Peel and grate the carrots and add to the other vegetables and combine together.
Step 3
Add the Blenders Caesar dressing and fold into the mix. Cover and place in the refrigerator for 15 minutes.
Step 4
Finally, add the chopped parsley and serve.
---
Recipes that may interest you