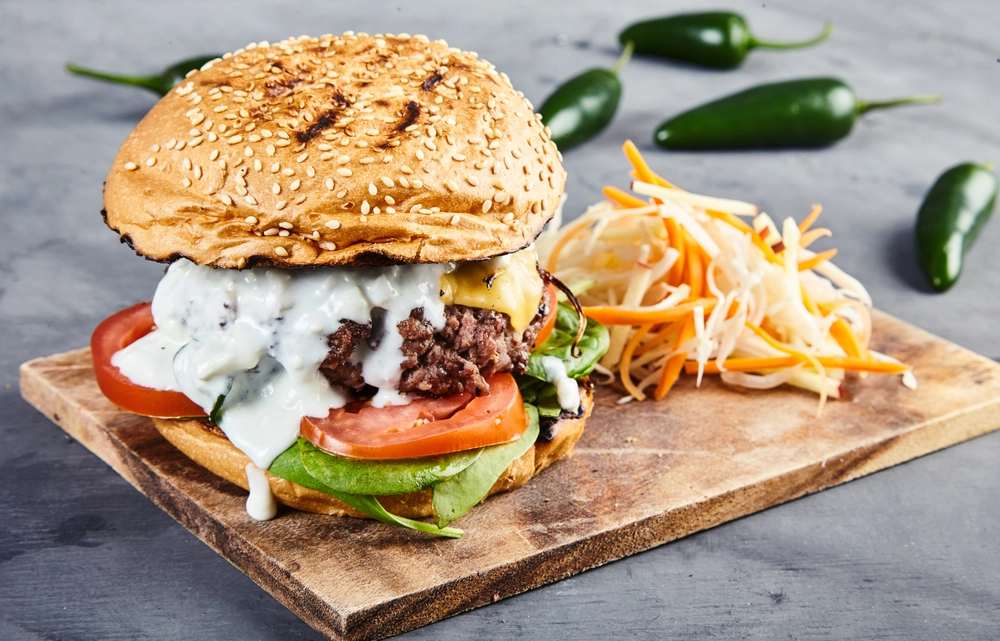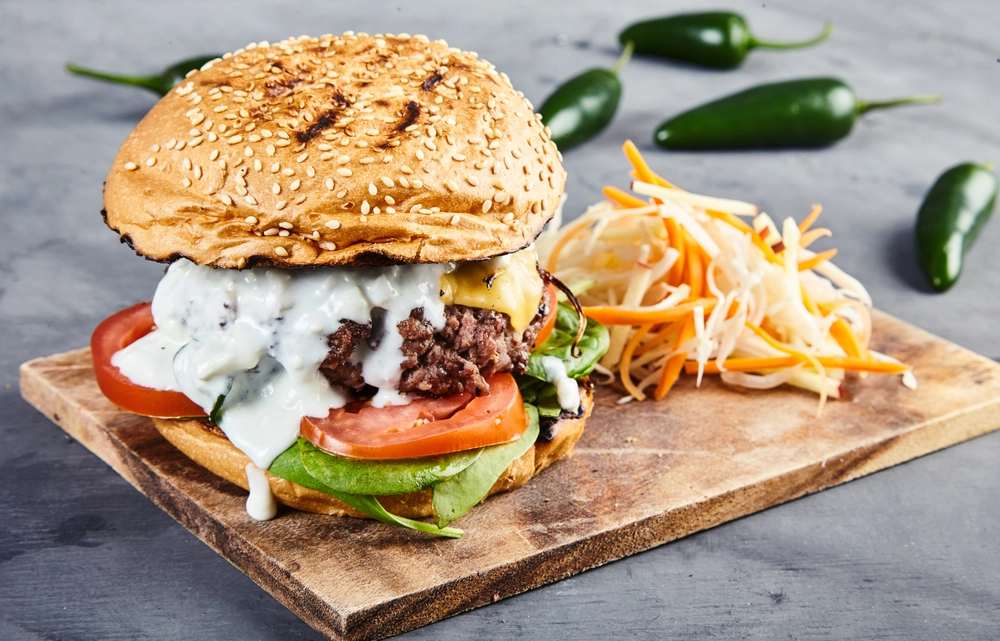 Gourmet Cheeseburger with Blue Cheese Dressing
Blue Cheese Dressing offers an interesting twist of flavour on this beef burger.
---
Allergens
Contains Gluten, Eggs, Milk
---
Ingredients
1 quarter pound beef burger
1 brioche bun
2 slices of beef tomato
10g red onion, sliced
10g iceberg lettuce
2 slices of mature red cheddar
20g Blenders Blue Cheese Dressing
Method
Step 1
On a hot pan fry the burger until fully cooked. Add the cheese on top of the burger patty for the last minute of cooking.
Step 2
Toast the bun and spread the Blue Cheese Dressing on the bottom.
Step 3
Place the burger on top. Add the tomato, red onion, and lettuce.  Serve with extra dressing on the side.
---
Recipes that may interest you