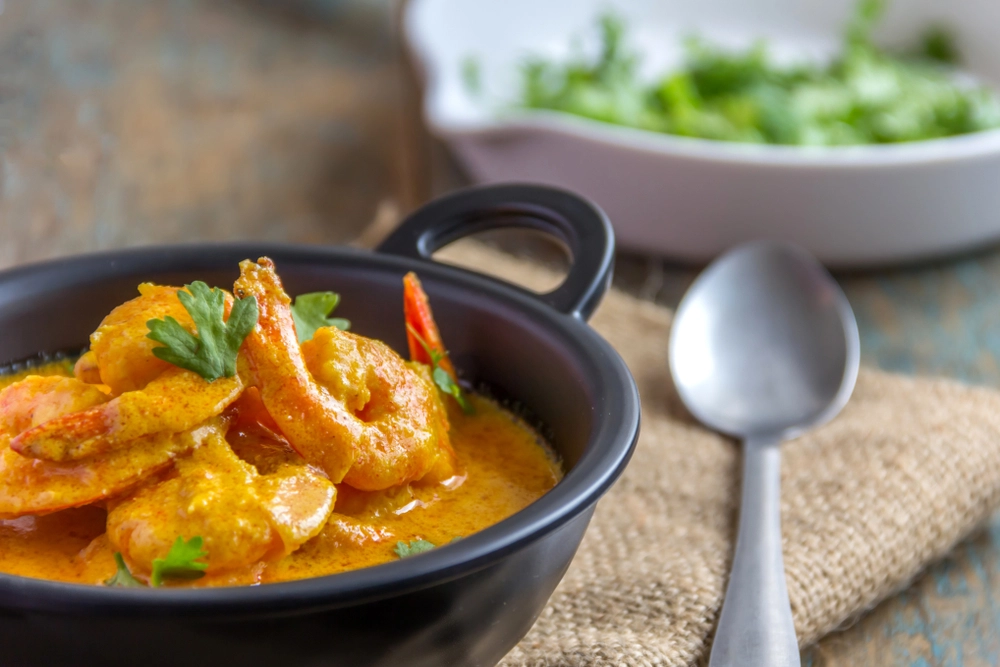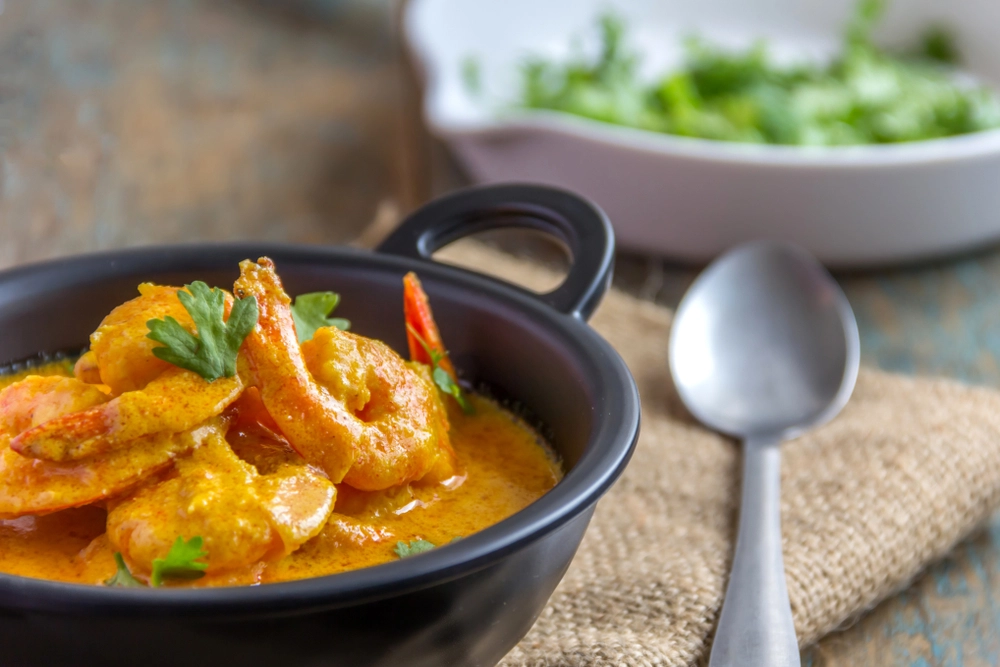 Wild Prawn Curry
A mild Thai prawn curry with turmeric infused rice.
---
Allergens
Contains Shellfish, Sesame
---
Ingredients
1kg of large raw peeled wild prawns
200g diced potato
3 medium shallots, finely sliced
400g Blenders Massaman Curry Sauce
320g long grain rice
5g ground turmeric
5g coriander, torn
Method
Step 1
Bring 2 litres of water to the boil, add the rice and turmeric. Stir well and cook until rice is tender.
Step 2
In a heavy pot, add olive oil, shallots and potato and cook for 5 minutes.  Add the raw prawns and Massaman Curry sauce and simmer for five minutes.
Step 3
Serve the curry with the turmeric rice and dress with coriander.
---
Recipes that may interest you