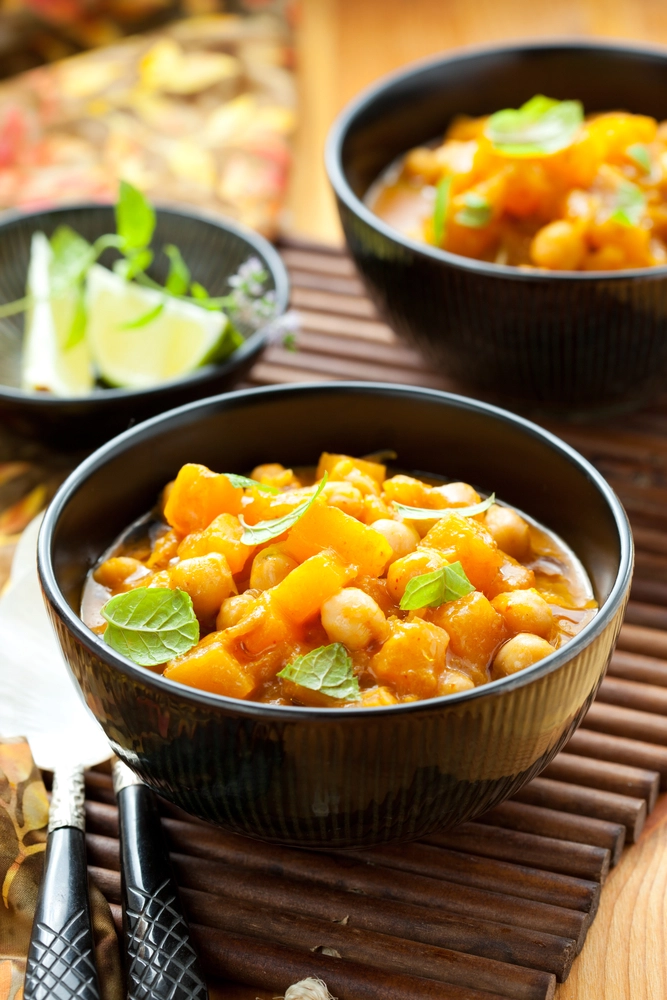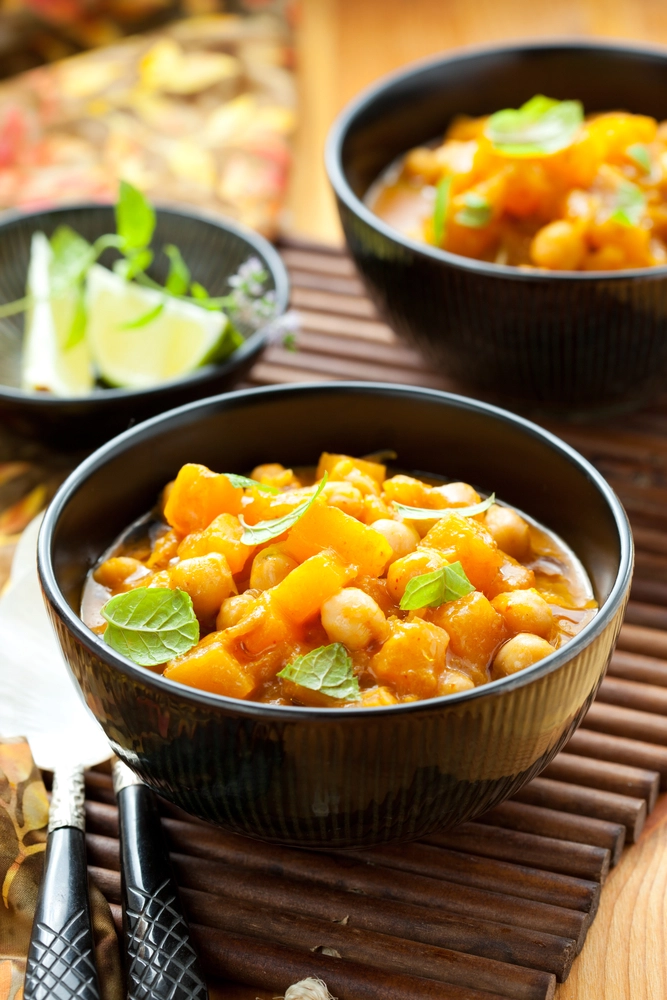 Roasted Butternut Squash Massaman Curry
A fragrant Thai curry with roasted vegetables, that is complete with authentic flavours.
---
Allergens
---
Ingredients
50g fresh ginger, peeled and thinly sliced
2 cloves of garlic, chopped
1 red onion, cut into 6 segments
500g sweet potato, peeled and cut into bite sized pieces
500g butternut squash, peeled and cut into bite size pieces
500g Blenders Massaman Curry Sauce
1 lime, quartered
5g coriander, chopped
280g brown rice
Method
Step 1
Toss the butternut squash, sweet potato and garlic in olive oil and season with salt and pepper. Roast in a 180C oven for 30 minutes or until soft.
Step 2
In a pot, warm the Massaman sauce. Add the roasted vegetables to the sauce and stir in.
To serve
Serve with brown rice, a sprinkle of coriander and a lime wedge.
---
Recipes that may interest you