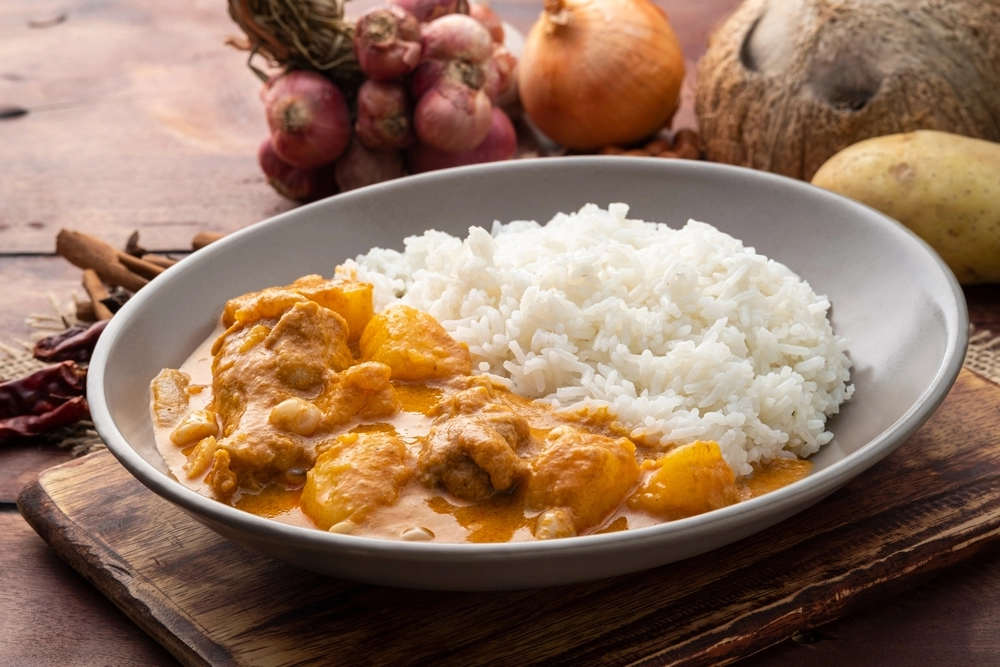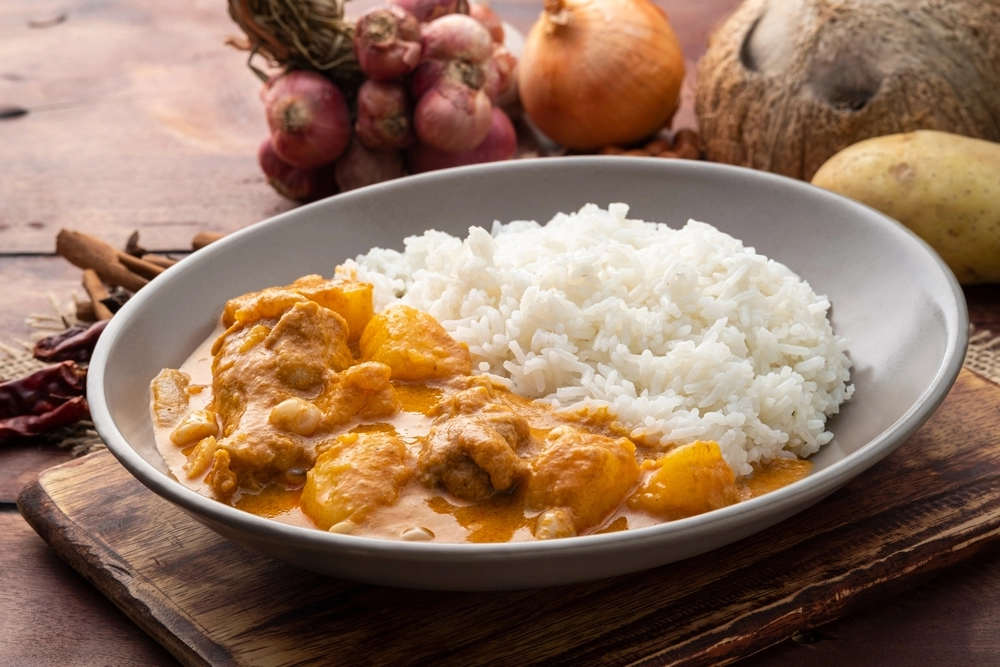 Beef & Roasted Peanut Massaman Curry
A mild Thai beef curry infused with coconut milk, lemongrass and garlic.
---
Allergens
---
Ingredients
600g beef striploin, cut into 2cm cubes
200g rooster potato, cut into 2cm cubes
200g sweet potato, cut into 2cm cubes
400g Blenders Massaman Curry Sauce
80g unsalted peanuts
1 red chilli, finely sliced
280g Jasmine rice to serve
Method
Step 1
In a heavy pot, brown the beef.
Step 2
While the beef is browning, roast the peanuts in a 200°C oven for 5 minutes until golden brown.  Leave peanuts to cool and then roughly chop.
Step 3
Add the Massaman Curry sauce, sweet potato, potato and half of the peanuts to the beef.  Stir together and simmer for 40 minutes or until the beef is tender.
Step 4
Serve on jasmine rice and sprinkle with roasted peanuts and sliced red chilli to serve.
---
Recipes that may interest you