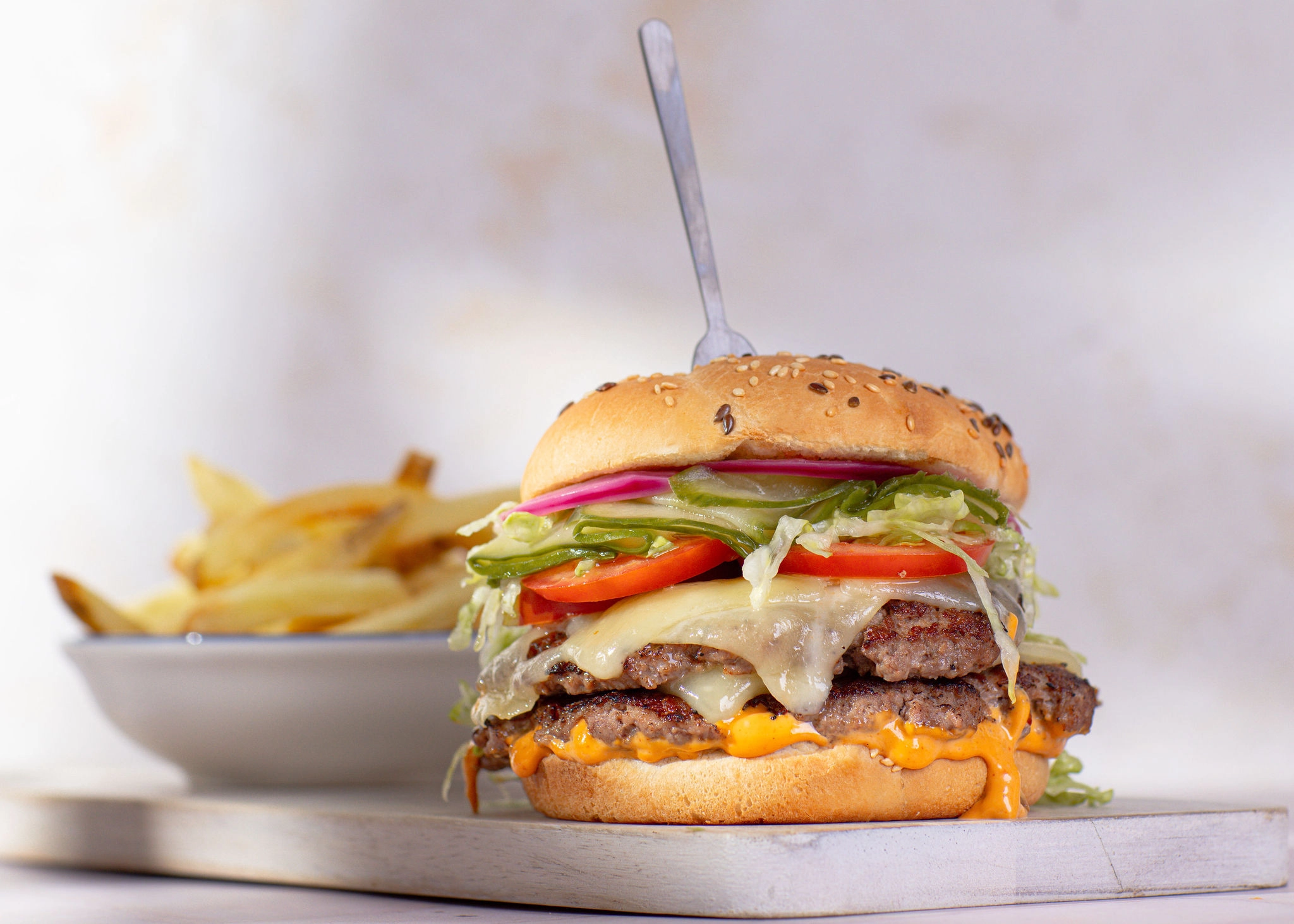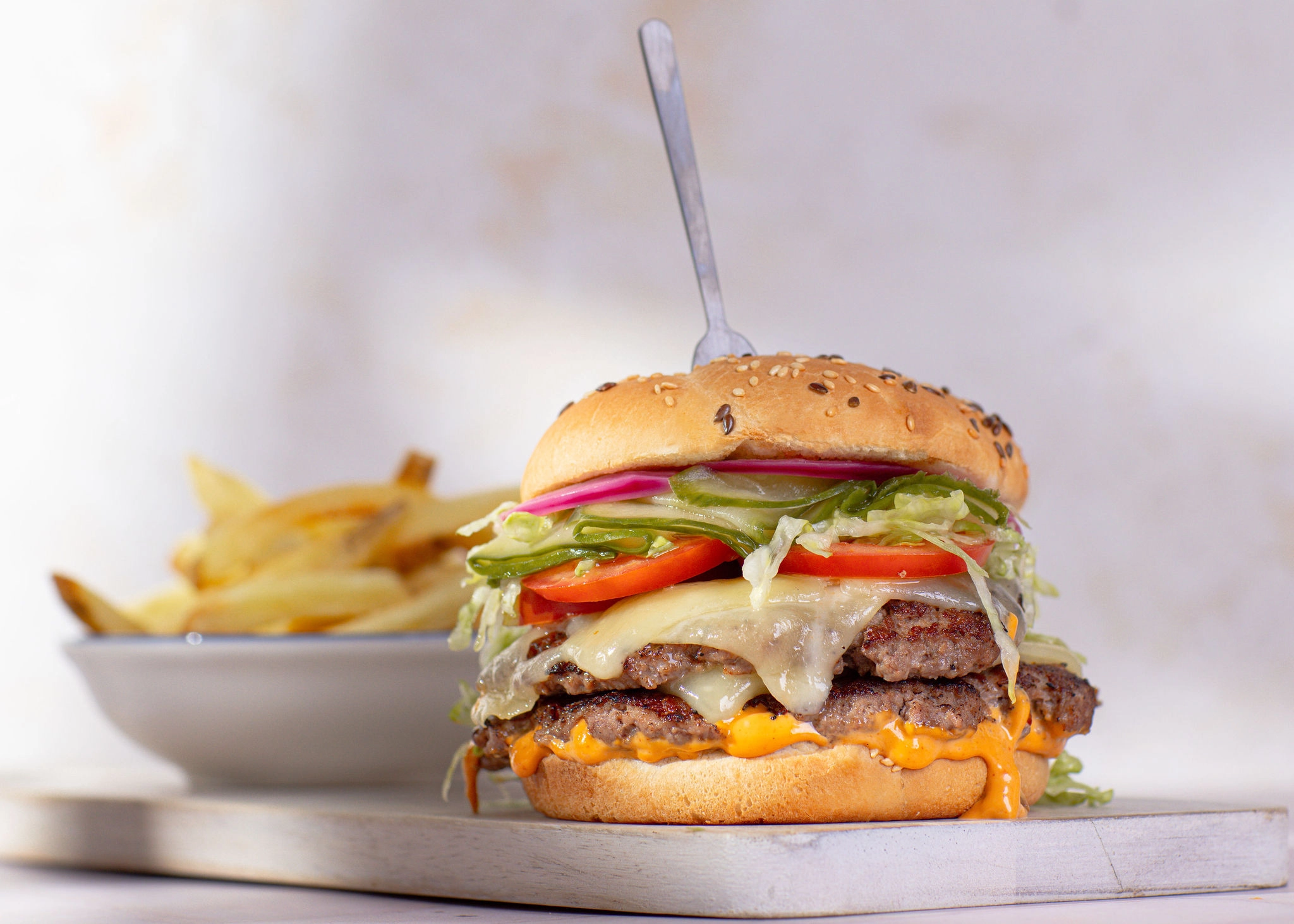 Smashed Beef Burger with Vintage Cheddar and Chipotle Mayo
Juicy smash burger with a punch of vintage cheddar and a spicy kick from chipotle mayonnaise.
---
Allergens
Contains Gluten, Eggs, Milk
---
Ingredients
8 x 40g beef patties with 20% fat
8 slices of vintage cheddar cheese
4 burger buns
80g Blenders Chipotle Mayonnaise
40g pickled cucumber
15g pickled red onion
2 beef tomatoes, sliced
40g iceberg lettuce, shredded
Method
Step 1
Place the burgers on a smoking hot flat grill or skillet and using an offset burger flipper, force the meat down onto the grill. Season with salt and pepper and grill for 2 minutes.
Step 2
Flip the burgers over and press down on the patty to get good contact with the grill.
Step 3
Place 1 slice of cheese on each patty for the final minute of cooking.
Toast the buns.
To assemble
Spread the chipotle mayo on the top and bottom, add 2 burgers to each bun. Top with some cucumber, tomato, pickled onion, lettuce and top with the other bun.
Serve with fries or sweet potato fries on the side.
---