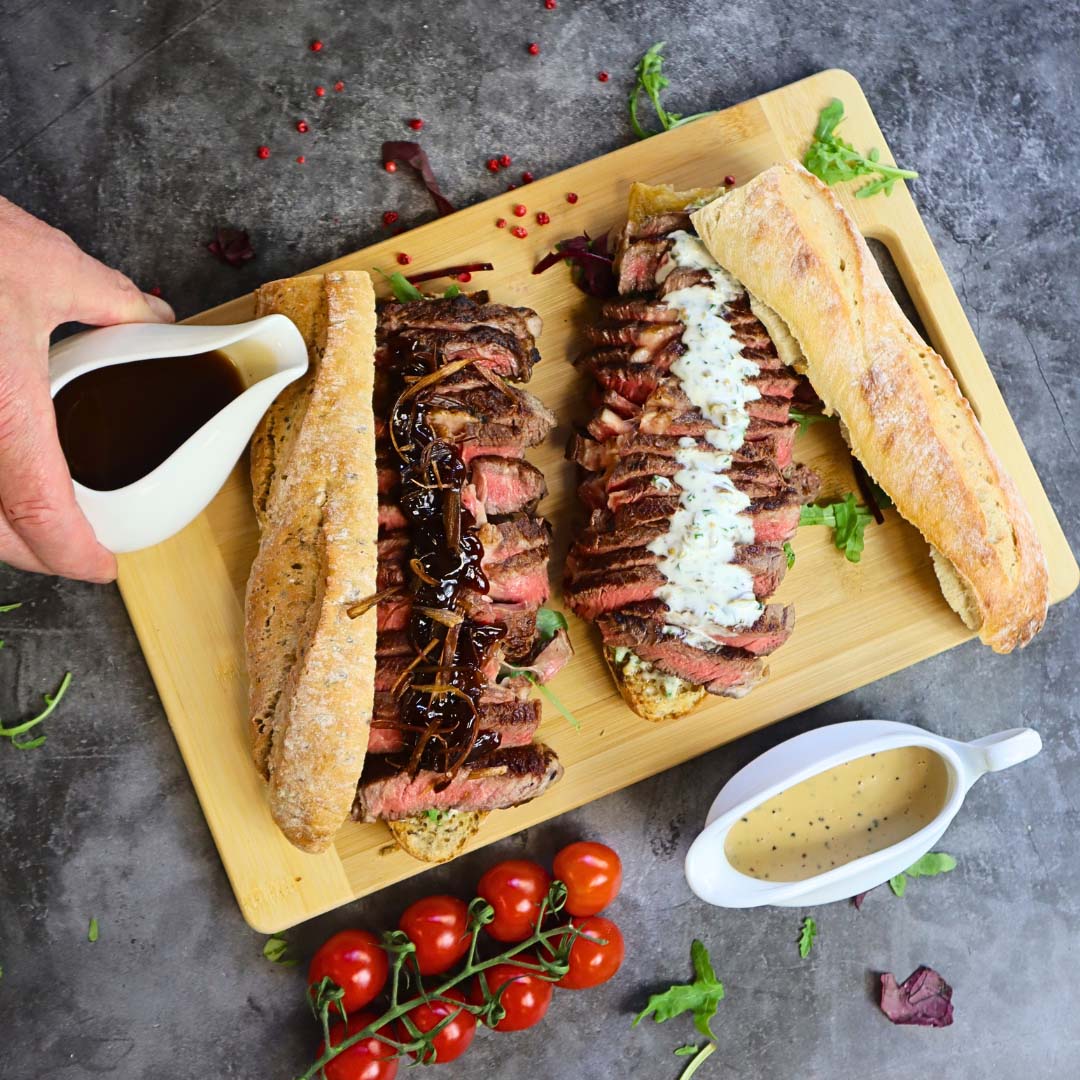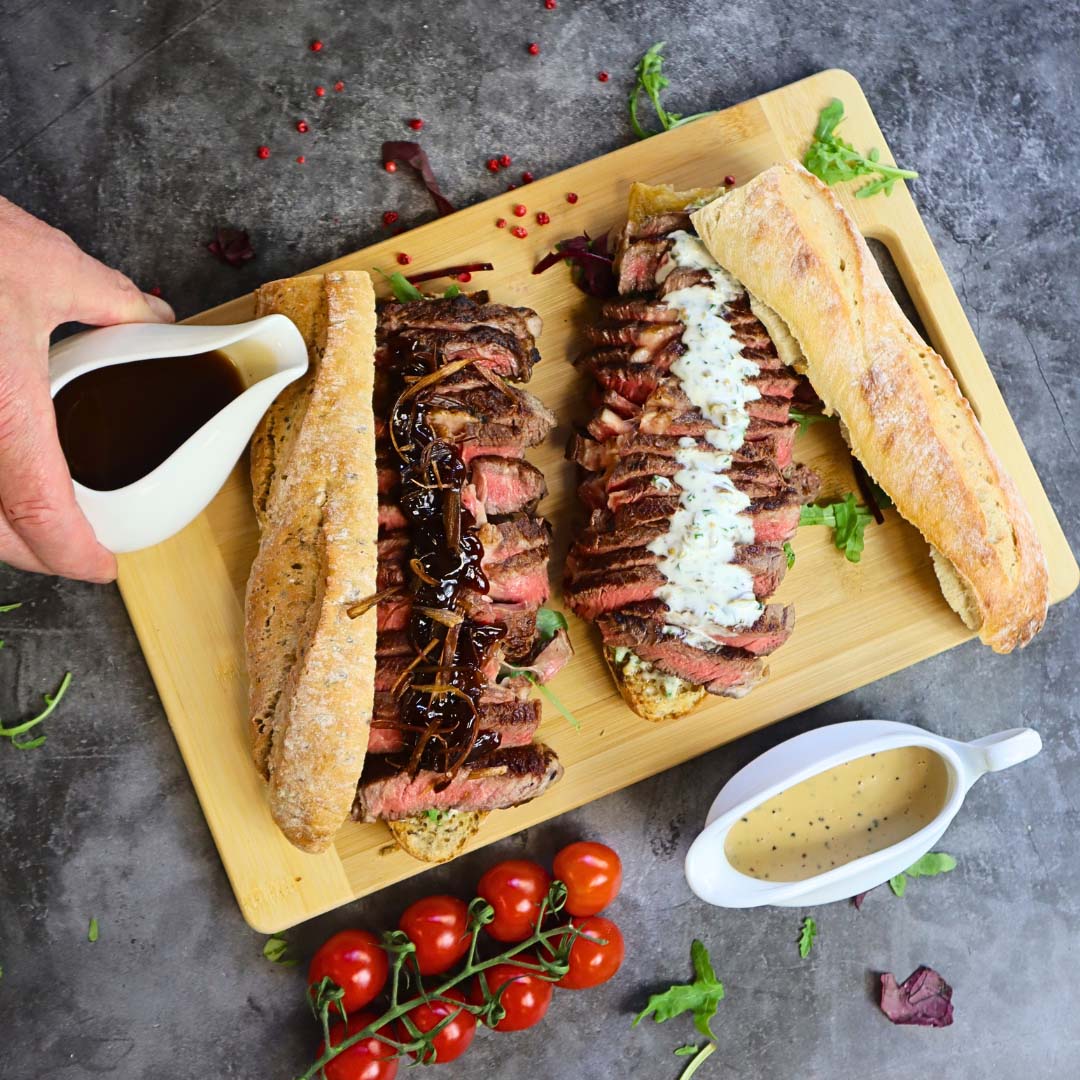 Open Hanger Steak Sandwich
Grilled open hanger steak sandwich with wholegrain mustard and herb mayonnaise on a grilled ciabatta.
---
Allergens
Contains Gluten, Eggs, Milk, Mustard
---
Ingredients
4 hanger steaks 100g each (ribeye or striploin will also do)
240g Blenders Real Mayonnaise
4tbsp wholegrain mustard
2 cloves garlic, minced (adjust to taste)
4tbsp fresh herbs (such as flat parsley, sage or chives), finely chopped
35g parmesan cheese
1tbsp capers, drained and finely chopped
1tbsp lemon juice
2 medium ciabattas, cute 1/2 length ways (or 4 slices of sourdough works well)
60g rocket or baby spinach leaves
40g heirloom tomato slices
Red onion slices (optional)
Salt and freshly ground black pepper, to taste
Olive oil for grilling or pan-searing
Optional
50ml Blenders Roast Gravy
50ml Blenders Pepper Sauce
Method
To prepare the herb, caper and mustard mayonnaise.
In a small bowl, combine the mayonnaise, wholegrain mustard, minced garlic, chopped herbs, capers, lemon juice, salt and pepper. Mix well and taste to adjust the seasonings. Add more herbs or mustard if desired. Set aside in the refrigerator.
Step 1
Season both side of the steak generously with salt freshly group black pepper.Preheat a grill or skillet over a high heat. If using a skillet, add a bit of olive oil to prevent sticking.
Step 2
Cook the steak to your preference. For medium-rare, grill for about 3-4 minutes per side, depending on the thickness of the steak, Remove from the heat and let it rest for a few minutes. Place the bread on the skillet or grill for 60 seconds to toast and slice it thinly against the grain.
Step 3
Spread a generous amount of the mayonnaise on beach slice of bread. Layer the sliced steak, lettuce leaves, tomato slices and red onion.
To Serve
Add your choice of roast gravy or pepper sauce to drench or dip!
---
Recipes that may interest you