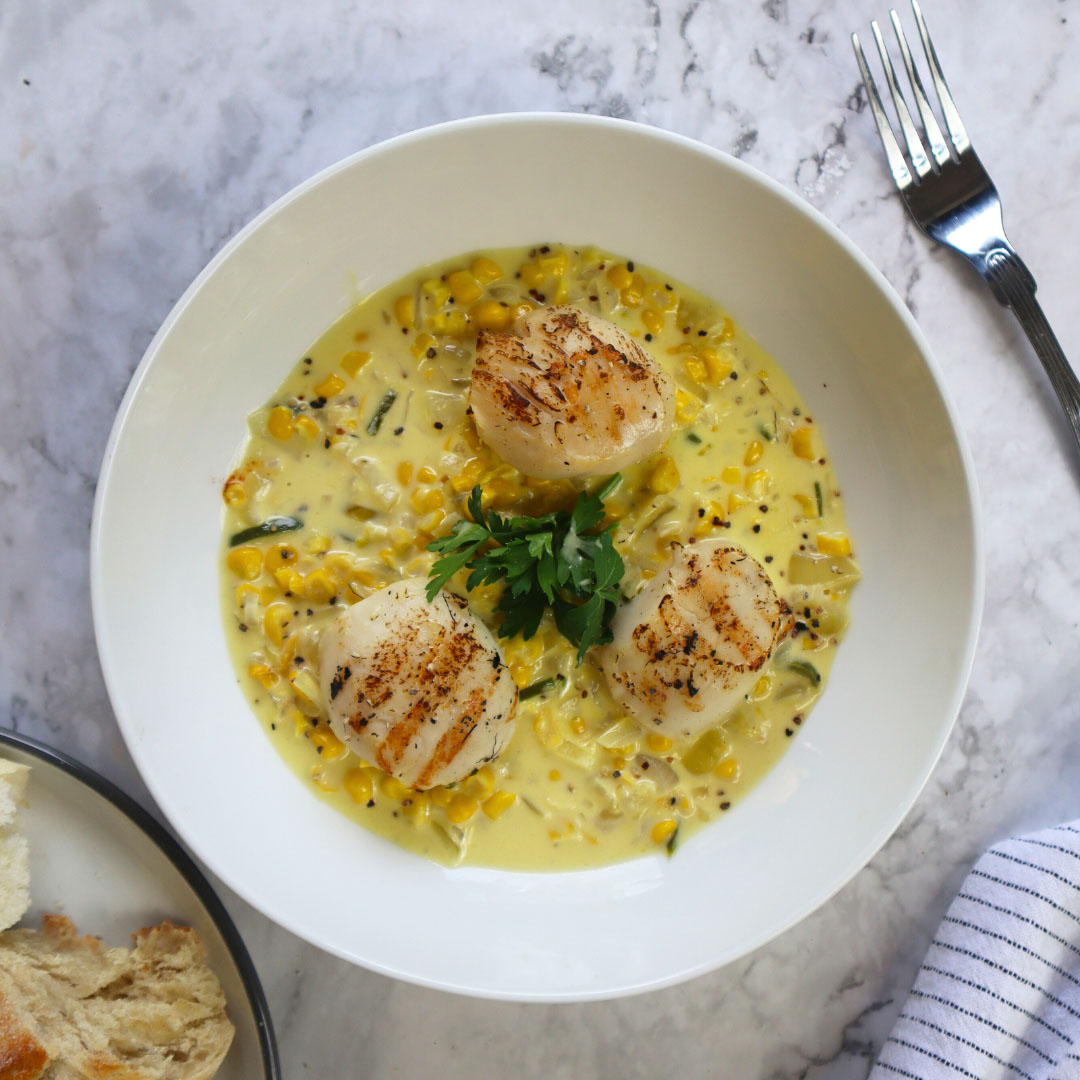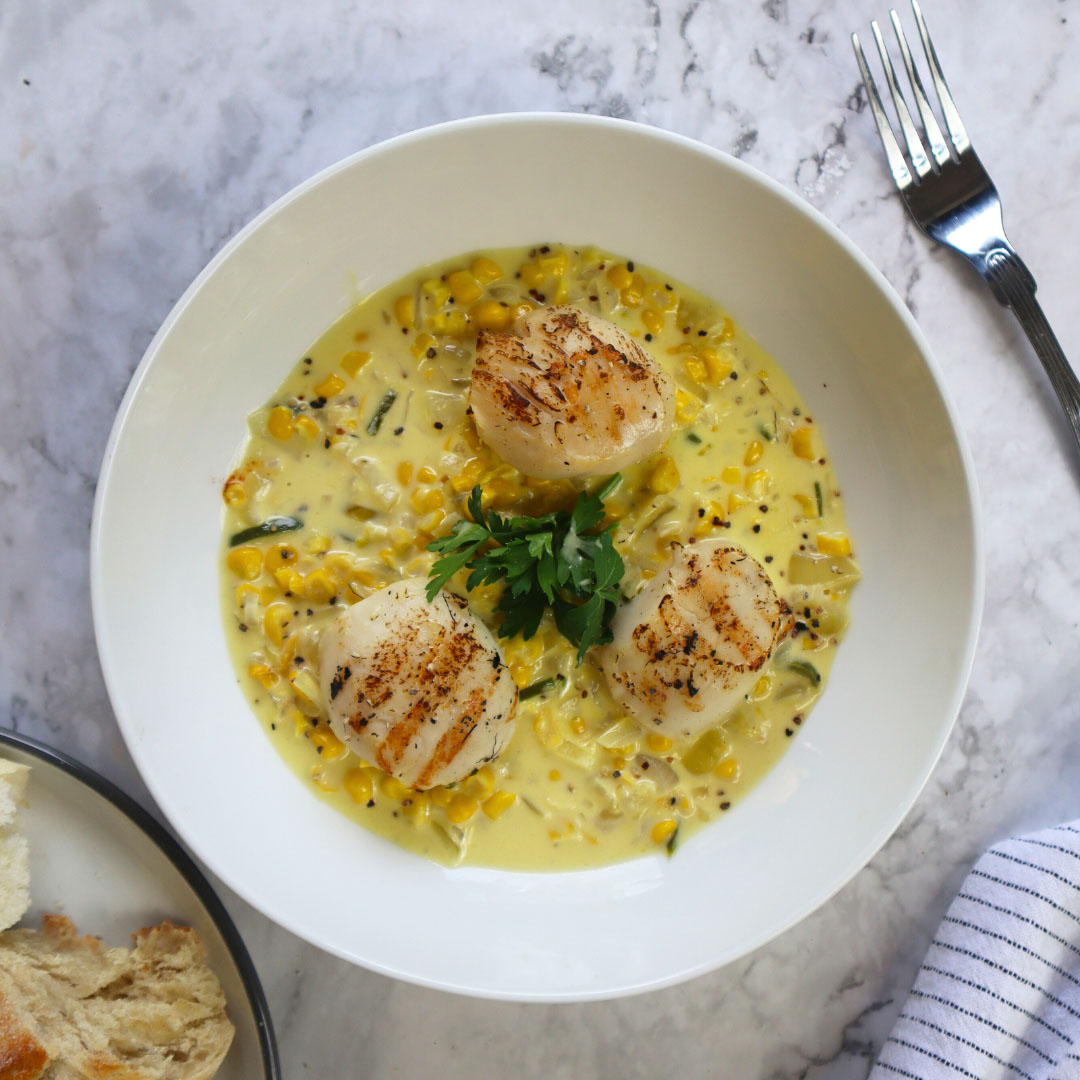 Pan Seared Scallops with Creamy Sweetcorn
Succulent scallops, seared to perfection, served on a bed of creamy sweetcorn with a hint of poblano chilli.
---
Allergens
Contains Shellfish, Fish, Soyabeans, Milk, Mustard
---
Ingredients
5 ears of corn, shucked
2tbsp butter
1/2 medium onion, finely chopped
1/2 poblano chilli, finely chopped
140ml heavy cream
140ml Blenders Fish Bouillon
Flake sea salt to taste
Freshly ground black pepper to taste
20g flat leaf parsley, roughly chopped
For the scallops:
12 dry sea scallops
Flake sea salt
Ground black pepper
2tbsp olive oil
2tbsp lime juice
8 lime wedges, for serving
Method
Step 1
Set an ear of corn on a cutting board, and working from the thick to the narrow end, cut off 2 rows of kernels. Turn and cut off 2 or 3 more rows. Continue in this way until all the kernels are off all the cobs. Transfer to a large bowl.
Step 2
After you have removed the kernels, hold one cob over the rim of the bowl of corn, and use the back of the knife to rub across it, going back and forth, to release the pulpy corn milk into the bowl.
Step 3
In a large skillet over medium heat, melt the butter. Add the onion and diced poblano chilli. Cook, stirring often, for about 5 minutes, or until the vegetables soften. Add the corn, corn milk, cream, water, salt, and pepper. Cook, stirring often, for 4 minutes, or until the kernels are tender.  Add the parsley and remove from the heat, set aside while you cook the scallops.
Step 4
Rinse the scallops under cold running water. If the side muscle (the small, tough pieces of scallop that attached the scallop to its shell) is present, remove it with a sharp paring knife. Pat the scallops dry with paper towels and sprinkle with salt and pepper.
Step 5
In a large skillet (over medium-high heat), heat the oil until very hot. Add the scallops without crowding them and turn the heat to medium. Cook for about 4 minutes, or until they are golden brown on the bottom. Turn the scallops over and remove the pan from the heat. Let them rest for 1 minute to cook in the residual heat from the pan. They are done when they feel firm to the touch. Serve them with the browned side up.
Step 6
Divide the corn evenly into shallow bowls. Place 3 scallops , browned side up, on the corn. Sprinkle the scallops with the lime juice and cilantro or parsley. Serve with lime wedges.
---
Recipes that may interest you