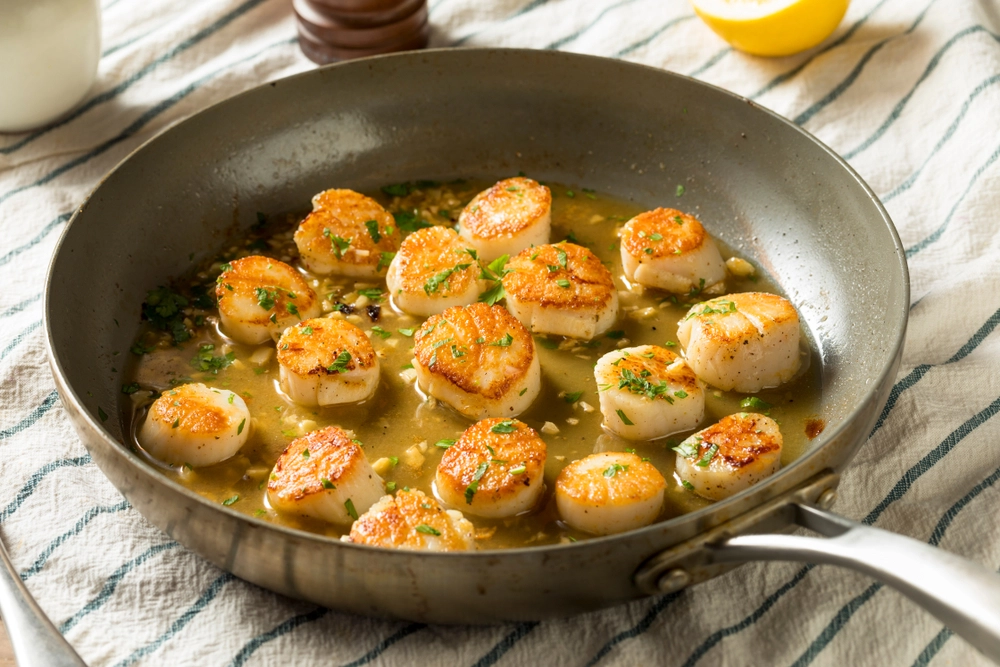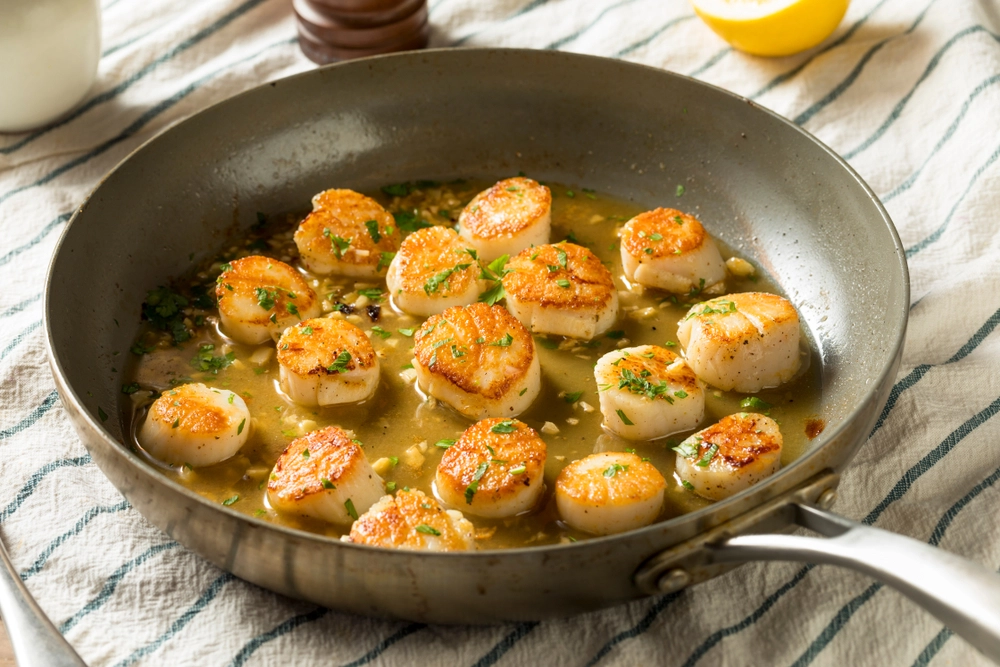 Wild Irish Scallops & Gubbeen Chorizo Tacos with Pickled Red Cabbage & Baja Crème
Insanely tasty tacos using quality Irish seafood
---
Allergens
Contains Gluten, Eggs, Milk, Mustard, Mollscus
---
Ingredients
16 wild Irish scallops, trimmed & cleaned
125g Gubbeen chorizo, diced
8 small corn tortilla
80g shredded baby gem lettuce
Pickled cabbage:
250g red cabbage
125ml water
125 ml apple cider vinegar
½ tsp table salt
1 tsp sugar
red pepper flakes
2 cloves garlic, sliced
1 tsp coriander seeds
6 black peppercorns
Baja créme:
50g Blenders Garlic Mayonnaise
50g natural yoghurt
50g tinned jalapenos, drained
Juice of one lime
1tsp fajita seasoning
Method
Step 1:
To make the pickled cabbage: Finely slice the red cabbage. Add all the pickling juice ingredients to a pot, bring to the boil and remove from the heat. Add the red cabbage to the juice and stir well. Let this go cold and store.
Step 2:
To make the Baja créme: In a blender, add the lime juice and jalapenos and blend until smooth. Add the rest of the ingredients and blend for 30 seconds. Chill until ready to serve.
Step 3:
Panfry the chorizo on high heat until crispy.
Step 4:
Pat the scallops dry, lightly season and cook them on a flat grill for 1 minute each side.
Step 5:
Warm the tortillas on the grill.
To Serve:
Lay out the tortilla and fill with shredded lettuce, pickled cabbage, 2 scallops and some crispy chorizo.
Drizzle the Baja créme over the taco and serve some extra on the side for dipping!
---